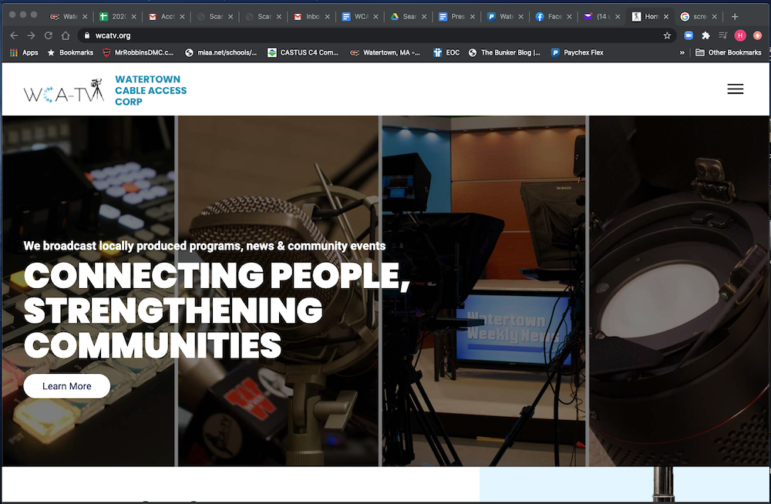 The following information was provided by Watertown Cable:
Watertown Cable Access Corp is pleased to announce an all new interactive website. The site www.wcatv.org has been revamped for 2020. There are new pages, new content and a whole new "fresh" feel to the site. The site is compatible with laptops, tablets, and mobile devices of all kinds.
You will see some new changes on our Video on Demand (VOD) portion of the site as well. We will have a section of recent and must see videos on the top of the page and programming will be easier to locate and watch.
Visitors to the site from the past will discover that the Video Player has been enhanced as well. You will be able to comment on your favorite videos. Thumbs up a video as well, all you have to do is sign up as a member. There is no fee for membership, and we will not spam you with promotional offers.
We hope the public will enjoy the new features and will become engaged with the Watertown community and WCA-TV. You will still be able to share the videos to your favorite social media sites or your own website.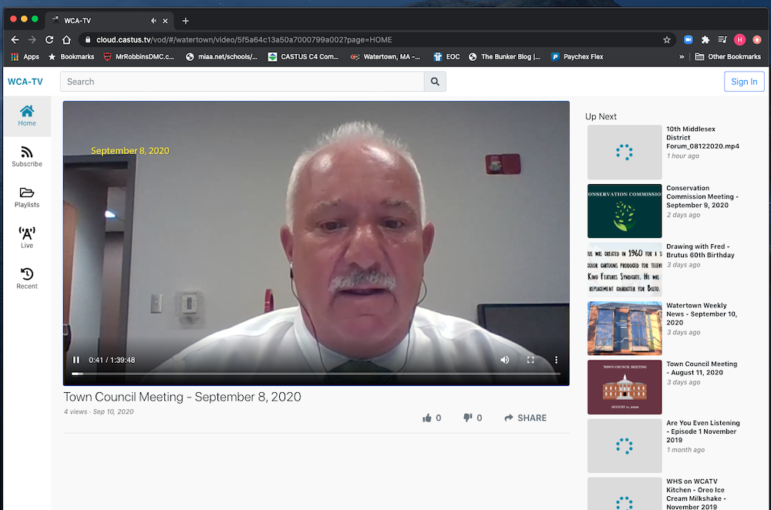 Closed Captioning
Watertown Cable Access Corp recently announced an all new website. Today, we would like to announce all new Closed Captioning. WCA-TV is working with the Town of Watertown in finding a new way to bring closed captioning to the public. Starting with September 2020 meetings (and eventually going back to January 2020), WCA-TV will have the municipal meetings with closed caption with 98 percent accuracy on the Video On Demand portion of the website.
No longer will only the Town Council have closed captioning, so will Planning, Zoning, School Committee and School Building Committee, just to name a few, as well as Watertown Weekly News on WCA-TV. While we know it is important to have live captioning, that is currently in the works
and we will announce as soon as that is available. Right now, we hope that the Community of Watertown enjoys the new changes and shares this information with friends and relatives.