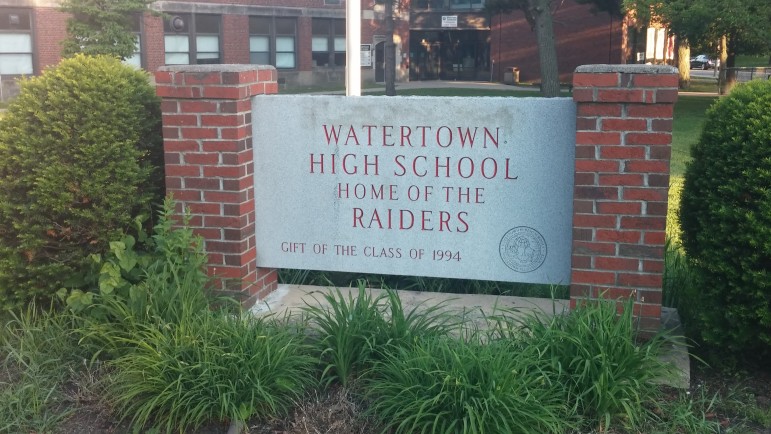 Eight Watertown High School seniors have been named National Merit Scholarship Commended Students, which is the most in one year that anyone at the high school can recall, Principal Joel Giacobozzi told the School Committee this week.
Watertown High School sent out the following announcement:
The principal, Joel Giacobozzi, of Watertown High School announced that eight seniors have been named Commended Students in the 2021 National Merit Scholarship Program.
A Letter of Commendation from the school and National Merit Scholarship Corporation (NMSC), which conducts the program, has been mailed to
each scholastically talented senior.
About 34,000 Commended Students throughout the nation are being recognized for their exceptional academic promise. Although they will not continue in the 2021 competition for National Merit Scholarship awards, Commended Students placed among the top 50,000 scorers of more than 1.5 million students who entered the 2021 competition by taking the 2019
Preliminary SAT/National Merit Scholarship Qualifying Test (PSAT/NMSQT).
The following seniors have received this Letter of Commendation and a follow-up phone call from Principal Giacobozzi:
Henry Yusem
Thomas Powderly
Maud Neeley
Harriet Neeley
Rita Hackett
Carolyn Gulley
Allison Fitzpatrick
Dyanne Bonyuet