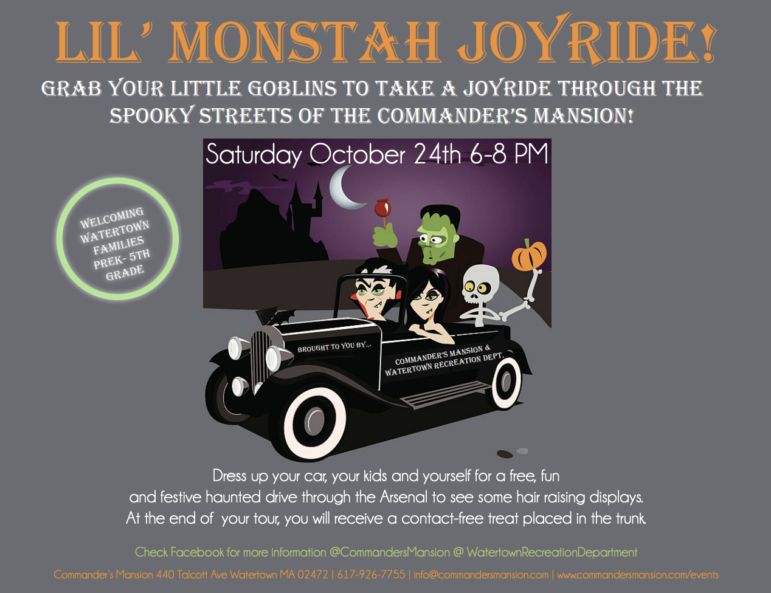 The following announcement was provided by the Commander's Mansion:
I smell children … packed into cars and ready for the Saturday night lil' Monstah Joyride! Deck out your car, and drive-through the spooky streets of the Commander's Mansion! And at the end of your ride, pop your truck for a treat from The Halloween Team at the Watertown Recreation Department! 
This is a FREE, safe and family friendly event from 6pm to 8pm – for more details head over to the our Facebook page FB: lil' Monstah Joyride
Spooktacular thanks to Watertown Police, Watertown Fire, Watertown DPW, The Home Depot, Watertown Savings Bank, Cool City Entertainment, Taylor Rental of Haverhill and all of our volunteers!