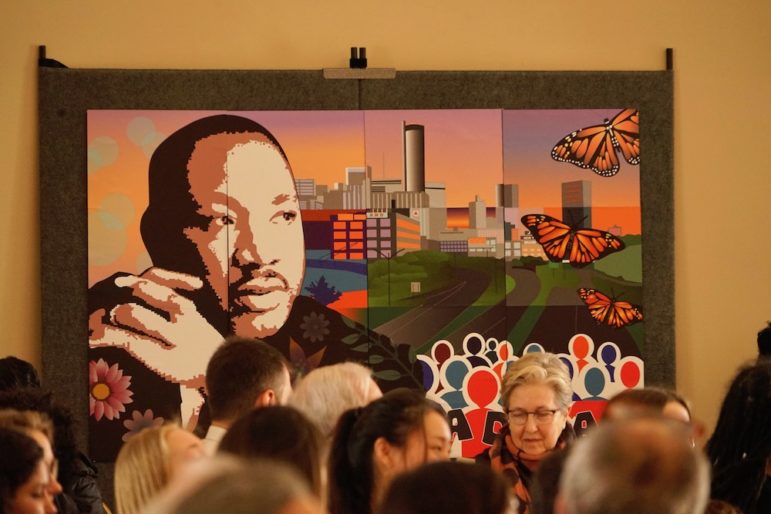 The Unity Award Committee seeks nominations for the honor handed out at Watertown's Unity Breakfast, held each year on Martin Luther King, Jr. Day.
The committee sent out the following letter:
Dear Members of the Watertown Community,
We are pleased to announce that we are actively seeking nominees for this year's World in WatertownUnityAward. TheUnityAwardis given each year at Watertown's Martin Luther King, Jr. DayUnityBreakfast to honor individuals or groups who are making significant contributions to civic life in Watertown.
In the spirit of this year'sUnityBreakfast theme, "Beyond Diversity to Equity," we seek to honor community members who are furthering Dr. King's vision of racial, social and economic justice in concrete ways. We particularly encourage nominations of individuals and groups who identify as BIPOC (Black, Indigenous, and People of Color) or are BIPOC-led. We also welcome nominations that celebrate unsung heroes of Watertown.
Please email nominations tounityawardnominees@gmail.combyFriday, November 13th.Kindly include the name of your nominee, a brief description of the work they have done to further Dr. King's vision of racial, social, and economic justice in Watertown, and why you feel they are particularly deserving of recognition.
We hope you will attend this year's virtual event on Monday, January 18, 2021.Thank you for taking the time to help recognize and honor those who are working for equity in our community.
UnityAward Committee
Claire Fabian, Angela Robinson & Will Twombly