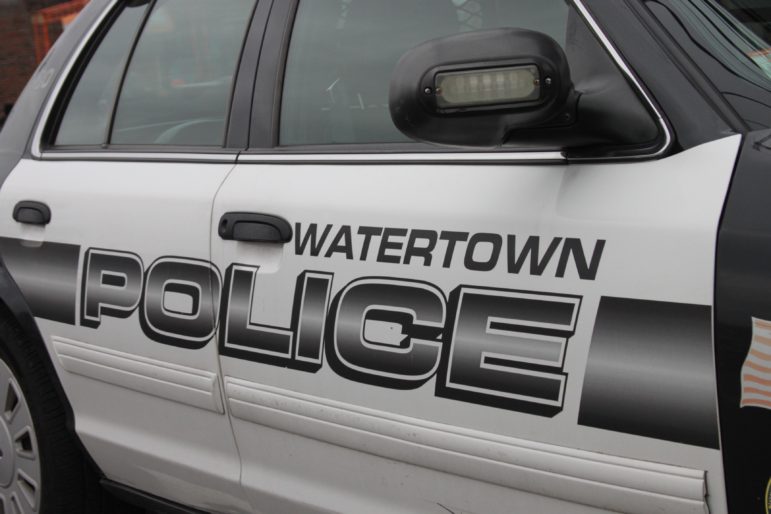 The following information was provided by the Watertown Police Department.
Arrests
Oct. 12, 11;11 p.m.: State Police sent out a be-on-the-lookout alert to Watertown and Newton police for an erratic driver that had gotten off the Mass Pike at Exit 17. Watertown Police located the vehicle in the parking lot at Repton Place on Pleasant Street. They found the driver half asleep in the car, with the motor running. The vehicle had heavy front end damage and the tire was missing from one of the rims. When police spoke with the driver, officers detected a strong odor of alcohol coming from her vehicle, along with other signs of impairment. The driver admitted to consuming alcohol prior to driving, but she refused to take field sobriety tests. Based on the circumstances police placed her under arrested. The 32-year-old Watertown woman was arrested on a charge of driving under the influence of alcohol.
Incidents
Watertown Police received 18 reports of unemployment fraud during the week of Oct. 12-18.
Oct. 13, 7:16 a.m.: Police received a report of an altercation between two employees at Eagle Van Lines on Rosedale Avenue. The two men argued over moving one of the trucks to another location on the lot. The incident escalated when one of the men punched the other. There were no significant injuries and both men were advised if they wished to seek complaints they could do so at Waltham District Court. 
Oct. 14, 4:33 p.m.: A boss and an employee got into an argument at a home on Oak Place. The employee went to the boss to talk about not receiving payment for a job that he had done. Police responded and were able to calm things down. The employee received the payment.
Oct. 15, 12:18 p.m.: Three storage lockers at Tesla Motors were broken into sometime overnight between Oct. 14 and 15. The lockers were ransacked, and numerous tools were taken. Detectives are investigating.
Oct. 15, 2:26 p.m.: Best Buy reported that an employee had been threatened by a dissatisfied customer. The woman had an appointment to have the Geek Squad deliver and install a TV in her Arsenal Street home, but Best Buy called to reschedule. The woman became upset, called Best Buy and said, "I will go to the store with a gun if I don't get the TV." The store cancelled the order and refunded the money. Watertown Police located the customer and spoke to her. She admitted to making a threat toward the employee because she was upset. She said she regretted doing so. Police determined she did not have a firearm, so could not have carried out the threat. She was trespassed from Best Buy, and cannot return to the store.
Also this week: