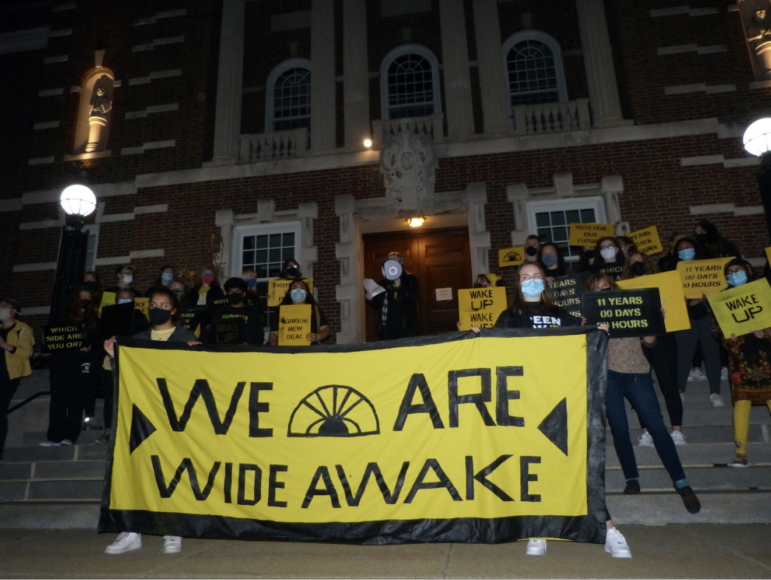 The following announcement was provided by Watertown Sunrise:
Last Friday, a group of over 30 teenagers, all a part of Watertown Sunrise, took to the streets for a late-night march. Their purpose was to wake up the community to the climate crisis through songs, chants, and speeches. Backed by concerned citizens, they read their demands of town council outside of town hall.
"As young people and high schoolers, we're scared and stressed and anxious a lot of the time because we're growing up with the looming threat of climate change," writes Leyla Mandel, one of the hub coordinators for Watertown Sunrise. "Despite not being able to vote, Sunrise makes me feel like I'm making a difference in fighting for a future without climate change alongside millions of other young people who are also just as scared."
This action was inspired by a centuries-old tactic called Wide Awake's used by young abolitionists in the 1850s to ratify the 13th Amendment. Similarly, these students are trying to draw in support for The Green New Deal and pressure Watertown to declare a climate emergency, as well as take measures to combat it. One of their most ambitious demands is aimed at the federal government itself, asking them to take ownership of the climate crisis.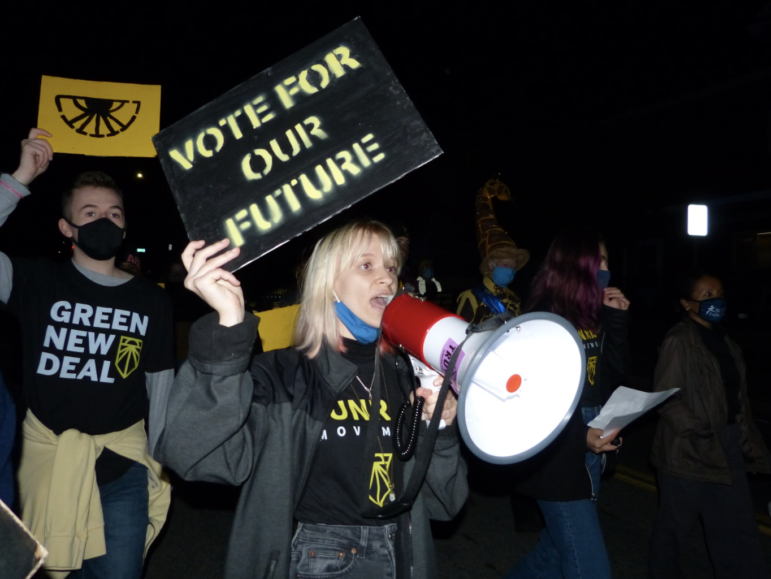 "Often, one feels voiceless in our political process, especially without a vote, but we want all young people to understand their power to speak up about the issues they care deeply about," recounts Lana Taffel, the other hub coordinator for the group. "We have less than 10 years to put in place a climate agenda extensive enough to prevent climate disaster. We may not be able to vote in the upcoming election, but our generation will continuously stand up and fight for our future in the ways we can."
As we move closer to the presidential election, chapters of the Sunrise Movement all over the country have been staging Wide Awake's much to the same effect. Watertown Sunrise will be phone-banking and sign-holding to try and ensure a Biden win. But even after the election on Nov. 3rd, Watertown Sunrise will still be committed to fighting climate change and demanding action locally, statewide, and nationally. 
For more information, check out their website and Instagram.