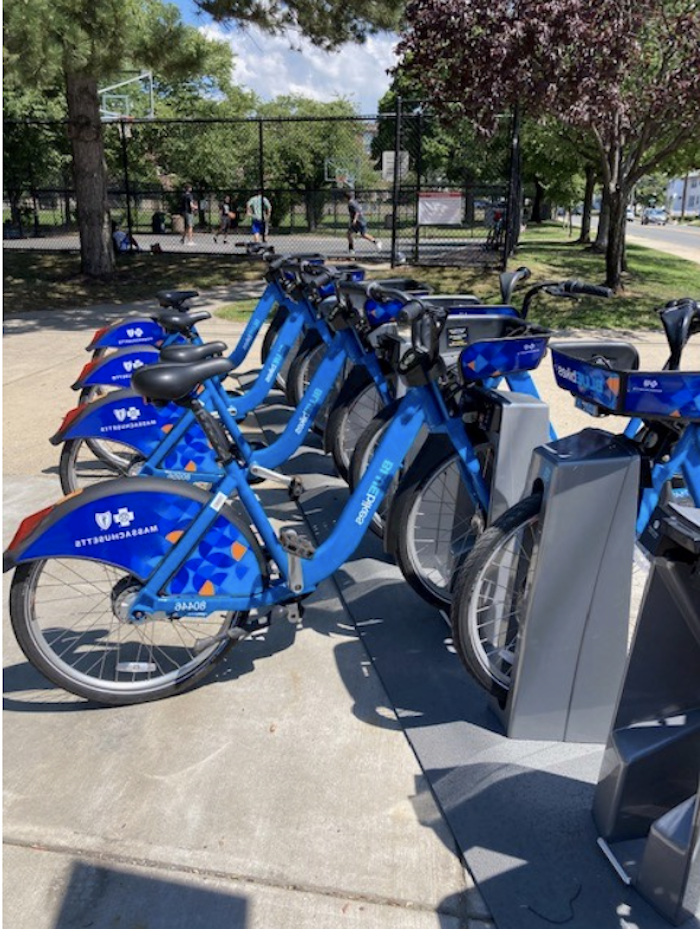 Bluebikes will offer free rides for people on election day. The bicycle share company expanded into Watertown in August, and four of the seven planned stations have been installed.
The most recent addition was the station on Arsenal Street next to Arsenal Yards and across from the Target in the Watertown Mall.
The Town of Watertown provided the following information:
Bluebikes recently launched four new stations in Watertown, with three more to come. To provide a socially distant and easy transportation option for voters across metro Boston as they head to the polls, Blue Cross Blue Shield of Massachusetts will offer free Bluebikes rides on Election Day, Tuesday Nov. 3. Watertown stations are located at Coolidge Square, Watertown Square, Arsenal Yards, and N. Beacon at N. Beacon Ct.