While the calling the 2020 Presidential election for Joe Biden drew large celebrations in cities around the country, members of a progressive Watertown group had a smaller-scale one in Watertown.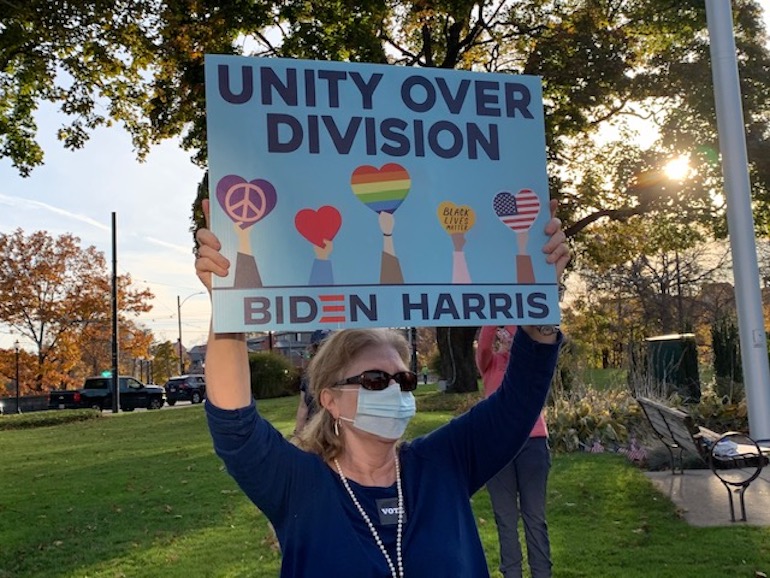 Members of Watertown Citizens for Peace, Justice & the Environment gathered on the Watertown Square Delta to cheer, hold signs and bang on pots and pans Saturday afternoon.
In Watertown, Biden and Kamala Harris received more than three-quarters of the vote with 14,885 votes (77.5 percent), while Donald Trump and Mike Pence received 3,795 votes (19.7 percent).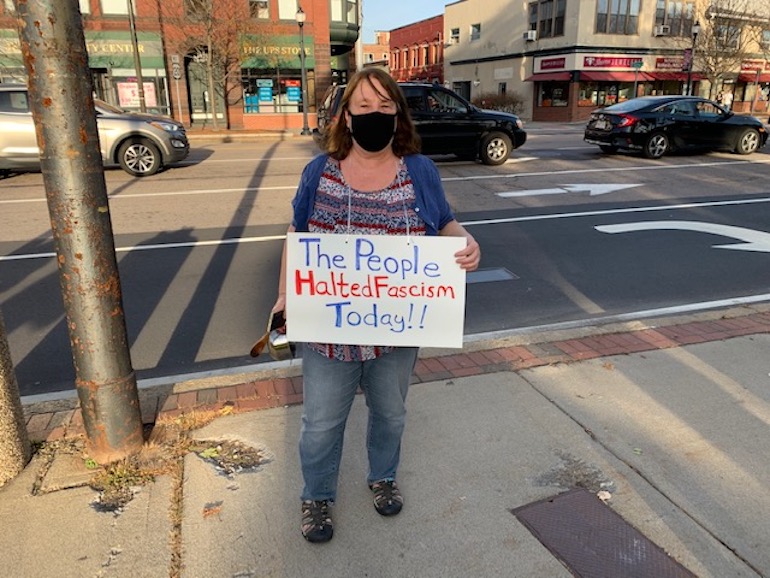 The 2020 Presidential Election brought out 19,197 voters, for a voter turnout of 76.09 percent. Biden received nearly 2,000 more votes than Hillary Clinton did in 2016. President Trump's votes dropped by more than 100 votes from 2016 (see the 2016 results here). The Libertarian and Green-Rainbow parties received 338 votes in 2020, while in 2016 those parties got a combined 945 votes.