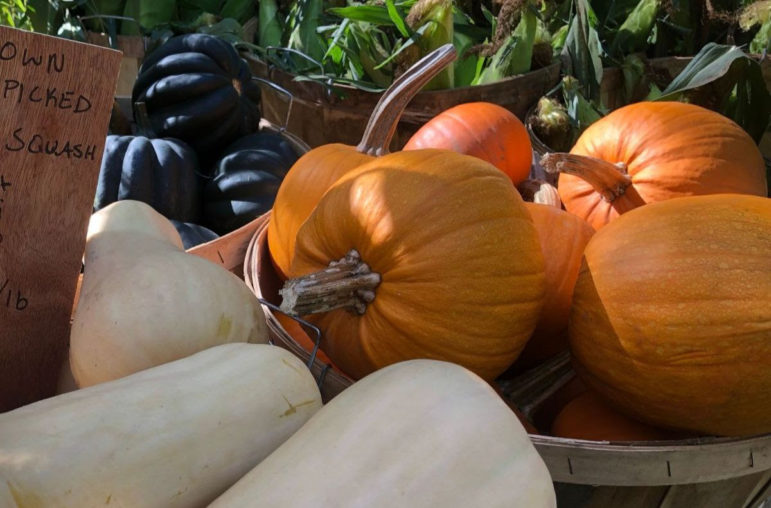 The following information was provided by Eat Well Watertown, a program of the Watertown Department of Health:
Join us for our first Eat Well Watertown virtual class via Zoom! Tuesday, November 17 6:30 – 8:00 PM. Registration Required (See Below).
Join the Watertown Farmers' Market Culinary Corner Chefs in celebrating the fall harvest and the end of the 2020 Watertown Farmers' Market season!
This year's Virtual Fall Harvest Fest will feature versatile vegetarian dishes for your Thanksgiving table including a short demonstration on preparing a delicious Roasted Apple and Winter Squash Soup. Learn storage tips, nutritional information, and new recipes highlighting the flavors of the fall harvests.
Registration Required. Space is limited.
Confirmation email will be sent on Friday, November 13 with ZOOM details.
The Watertown Farmers' Market Needs Your Feedback
Please take this brief, yet important survey about your experiences at the Watertown Farmers' Market this year.
We want to hear from ALL community members: from weekly shoppers to those who were not able to make it this year – your feedback is important! Thank you in advance for your participation.
Follow Link to Take Survey: 2020 Customer Survey
For more information about our programs, contact:
Stephanie Venizelos, Community Wellness Program Manager, Watertown Health Department
E-mail or Phone: 617-972-6446 ext. 8