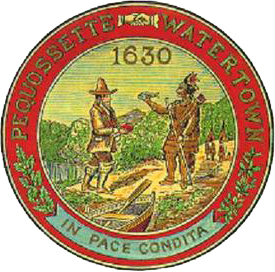 The Watertown Recreation Department announced the re-opening of the John A. Ryan Ice Arena, and detailed the policies that users must follow during the COVID-19 pandemic. Also, Recreation officials have put up a survey for residents to respond to about programs they would like to see over the winter.
See the announcements below:
Ice Arena Re-opening
Please find below the guidelines and actions that will be put into place for the reopening of the Ryan Arena, Town of Watertown MA. These guidelines are per Commonwealth of Massachusetts updates of 11-06-20
This being said, the steps are listed below.
Rink flow. Players should enter through the main entrance. Exit should occur at the exit doors near Locker Rooms 7 and 8 OR through any other exit doors to the rink, BUT NOT THE LOBBY.
Please be advised, that due to Commonwealth of Massachusetts ordinance, all patrons who visit the John A. Ryan Skating Arena will be required to wear a face covering at all times. UPDATED 11/6/20
a. Players will arrive at the rink no EARLIER than 15 minute prior to their scheduled ice times for weekday events. TWO PARENTS PER PLAYER AND SIBLINGS. UPDATED 11/6/20. ALL SPECTATORS WILL BE
REQUIRED TO SIGN-IN. All should enter via the main rink doors into our
lobby.
b. CONTACT TRACING: ALL SPECTATORS WILL BE REQUIRED TO
SIGN IN. WE WILL CONTINUE WITH THE PROCEDURES WE HAVE
WITH EACH PROGRAM FOR PARTICIPANTS.
Arrival and Departure
a. All players must leave the facility no LATER than 15 minutes after their ice session has been completed. Area Assignments will be posted. Commonwealth of Massachusetts requests that you adopt an "arrive, play, leave" mentality.
Dressing
a. ALL players MUST arrive dressed in their "bottom" gear that they will wear on the ice. They will be allowed to put skates, gloves and helmets on in an assigned dressing area. THERE WILL BE NO LOCKER ROOMS PROVIDED.
Operational Note
a. Social Distancing must be observed.
b. Lobby and front warming room will NOT be used during practice. Spectators should watch from the stands.
c. One door for entering the building will be marked appropriately. One door will be used for exiting the building. The lobby area will be blocked off to spectators.
d. ICE HOCKEY SPECIFICS:
i. Social Distancing required on the players' benches. Each players' bench
have additional room located near each. Face Coverings Required.
ii. ONLY ONE PLAYER IS ALLOWED IN THE PENALTY BOX AT
ANY ONE TIME.
Bathroom Use
a. Bathrooms will be opened for the public use. There will be no use of the shower areas. Showers that can be will be locked. Those that cannot will be marked off.
General Notes
a. General Comments
i. Players must provide their own personal water bottles.
ii. Water Bubbler will be open as a filling station only.
Recreation Survey
The Department of Recreation is very grateful to those who participated in this summers and fall program opportunities, despite the COVID19 Pandemic. We are also very appreciative to our full and seasonal staff for providing a safe, fun, social and active programming for our residents.
At this time, we are asking for your input!
If you could, it would be appreciated if you could send us your thoughts on how you thought the programs were. Good, bad or okay, additional comments are welcome.
More importantly, send us your thoughts for future programming ideas for this winter.
What types of programs would you like to see?, for what age group?, when would you like it to be offered in terms of days or times and how long in duration.
Please utilize the email address:recreation@watertown-ma.govto send us this information.
We are hopeful to begin our Winter Session I programming on Monday, November 30, but we would like to finalize our plan by the middle of this week so there is plenty of time for registrations.