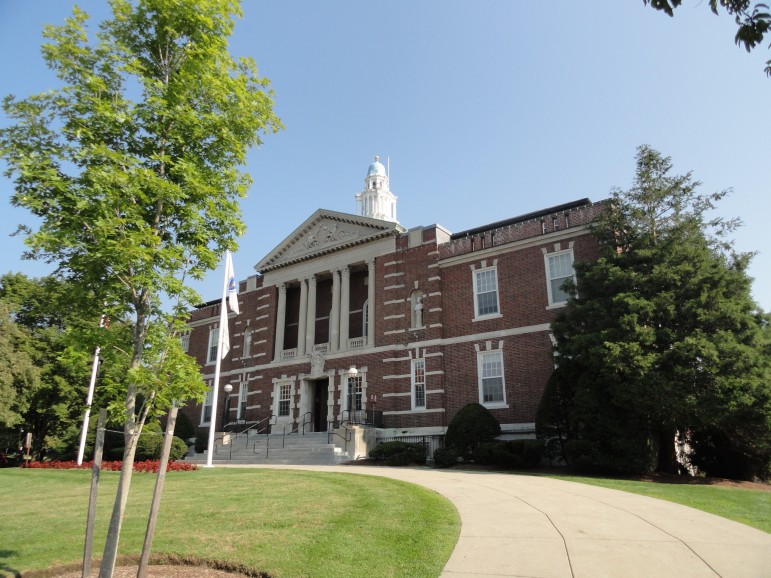 The Licensing Board voted to waive fees for liquor licenses and other fees charged to do business in the Town of Watertown for all of 2021 in an effort to help them endure the impact of the COVID-19 pandemic.
On Thursday night, the Board heard a proposal to eliminate the annual fees for liquor licenses for restaurants, which is $2,700 for most. After a discussion, Licensing Board members decided that not just those, but also fees for other businesses should be removed for 2021.
Other communities have already made changes to their liquor license fees, said David Doneski, the attorney that works with the Licensing Board. Newton and Needham approved a 50 percent reduction in fees, and Malden and Quincy waived the entire fee. Meanwhile, Belmont, Lexington and Burlington had not made any changes as of Thursday.
In a letter to the Licensing Board, State. Rep. John Lawn noted that Somerville waived its liquor license fees. He added that the impact of COVID-19 restrictions on restaurants is high.
"The health of our citizens is our top priority," Lawn wrote. "As we continue to take necessary public safety precautions during this ongoing pandemic, our restaurants, bars, and various community organizations and entertainment venues will continue to face some of the hardest financial burdens."
Town Councilor Caroline Bays pointed to one of Watertown's most well-known and popular restaurants that has started a GoFundMe effort to raise $100,000 to get it through the pandemic.
"When I heard about the Deluxe Town Diner and how they are suffering and what they are going through — that's the Deluxe Town Diner! I can't even imagine some of our newer restaurants, some of our smaller restaurants, and what they are going through," Bays said. "I think this is one way to show that we care about them, we know they are struggling and that we will give them a relief."
The Town takes in more than $190,000 in fees for different types of alcohol service fees, most of which comes from general on-premise service licenses, said Licensing Board Chair Donna Doucette.
Council Vice President Vincent Piccirilli said he supported giving the waiver, adding that the Town's budget benefits in other ways from restaurants.
"One of the things we need to understand, yes, it is a potential loss of $150,000 loss in fees, but we have half a million (dollars) of expected revenue from meals taxes," Piccirilli said. "And really, the blunt reality is if these local restaurants go out of business they will not be selling anything and we will not be getting any meals tax."
Councilor Tony Palomba sent a message to the Licensing Board that said that he wanted to do something to help the food establishments in Town.
"Restaurants and eateries are businesses that have been hit the hardest by restrictions imposed to control COVID-19," Palomba said. "They have seen a decline in customers as many individuals and families refrain from dining out for fear of contracting the virus. This has resulted in a significant reduction in revenue, which has also resulted in some owners being forced to lay off some employees."
Doug Orifice, co-president of the Watertown Business Coalition, said that he has heard from restaurant owners who have taken a hit of 50 to 80 percent in their revenues due to the pandemic and state regulations.
Councilor Anthony Donato said local restaurants have always been generous with community groups.
"The restaurant and hospitality (businesses) in town one of the first segments in Town that community groups go to when they are conducting fundraisers or looking for donations. And that group always steps up and always has supported different community groups throughout the years in Town," Donato said. "I think it is only fitting, that during this group's time of need, that the Town supports them in return."
The members of the Licensing Board — Doucette, Sandra Kasabian Hoffman and John Labadini — agreed that they were in favor of waiving the liquor license fees. Doucette said she was concerned that the waivers only helped one type of business, while the fees remained for other licenses, including those for auto dealers, innholders, common victualler, hackney, livery and limousines. She suggested waiving the fees for all types of licenses. The Board unanimously supported that.
Fees that will still have to be paid include single-day liquor licenses. The waiver does not apply to fees charged by the state, Doucette said.
Also, she stressed that businesses will still have to submit their license renewal applications in 2021.
"The renewal itself is contingent on all of the requirements of renewal, besides the fee," Doucette said. "We need the renewals. We need the paper or the electronic forms. We just don't need the fees to process it."