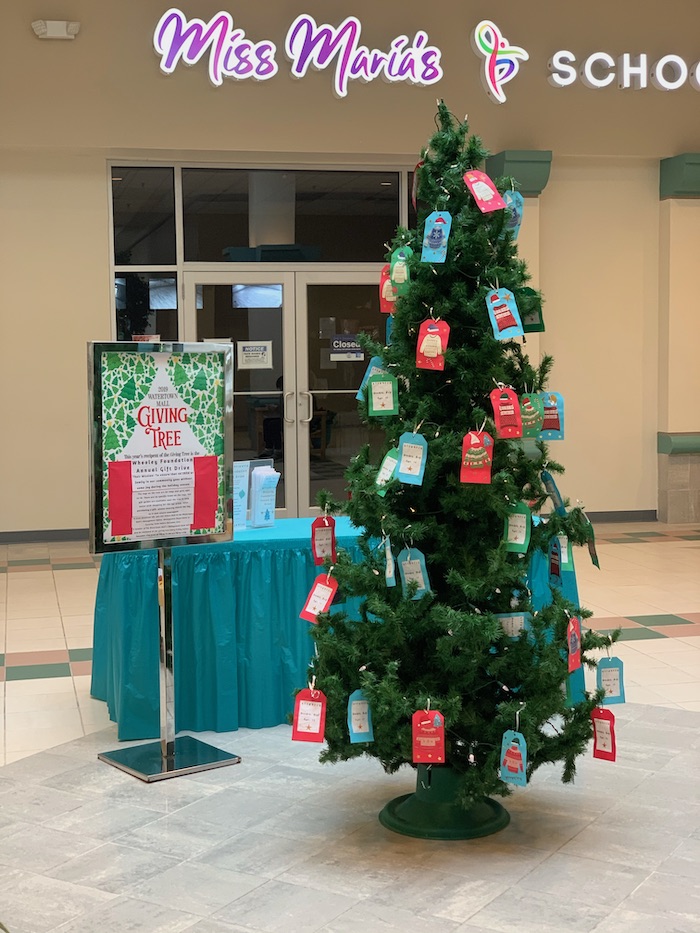 The following information was provided by the Watertown Mall:
This year the Watertown Mall has teamed up with the Watertown Police Department to collect gift donations for the Whooley Foundation's Annual Gift Drive. The Whooley Foundation's mission is: To ensure that no child or family in our community goes without some joy during the holiday season.
The Giving Tree is located inside the mall between the Registry of Motor Vehicles and Miss Maria's School of Dance. The tags on the tree are for boys & girls ages 12-18. There are no specific items on the tags, but gift guides are available near the tree to assist with gift donations; all gifts are appreciated. After purchasing a gift, please securely attach the tag to it and return unwrapped. To drop donations off, you can return them to the Watertown Mall's Management Office, Maintenance Department, or Security Team December 21st.
A member of the Watertown Mall's management team will also be stationed at the Giving Tree every Friday before December 21st from 10 AM – 11 AM & 3 PM – 4 PM to collect gift donations.
If you would like to participate in this timeless holiday tradition, come by the Watertown Mall today. We appreciate your generosity during this holiday period and thank you for brightening the lives of children in the community.
About the Watertown Mall: The Watertown Mall is wheelchair accessible and accessible by MBTA Bus routes 70 and 70A. Hours are Monday through Saturday 9:30 AM – 9:00 PM; Sunday 11:00 AM – 6:00 PM. For more information about this event, please visit www.watertown-mall.com or contact the management office at 617-926-4968 x21.