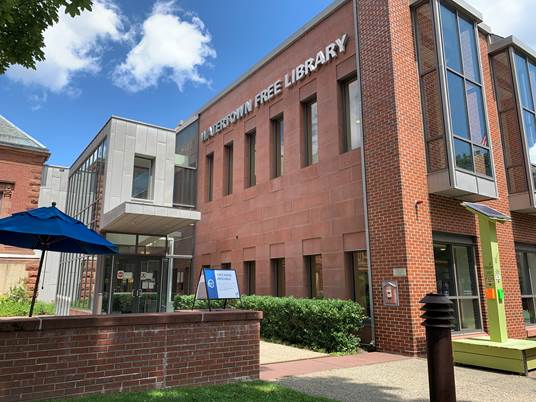 The following information was provided by the Watertown Library:
Each year the Watertown Free Public Library invites everyone to read the same book during the same period of time and then explore the themes and messages together. After an incredibly trying 2020, with relief just barely in sight, the librarians were in search of a title to lift up spirits and warm the heart. They landed on The Humans by Matt Haig.
The Humans tells the story of a reluctant alien who arrives on Earth with the goal of erasing all traces of a monumental scientific discovery. To do this, he takes the place of Professor Andrew Martin, the mathematician who made the breakthrough. The alien's initial impression of humanity is one of disgust and confusion, and he finds he prefers the company of Martin's dog, Newton.
Through creating a life with Martin's wife and teenage son, he comes to see the hope and beauty in their mortality, and the value in human life. As he begins to understand the concept of love, he realizes his mission endangers everything he now holds dear. Matt Haig's book is a laugh-out-loud, heart-filled exploration of what it truly means to be human. It's the kind of story everyone needs to hear right now.
Copies of The Humans will be available in multiple formats beginning in January. Join us in March for virtual library events and programs. A full list of events will be available in late January.
About WFPL
The Watertown Free Public Library (WFPL) provides access to a wide variety of popular materials, resources, services, and programs that fulfill the informational, cultural, and recreational needs of Watertown and surrounding communities. Our Library works to create an environment that attracts and welcomes users of all ages and abilities. For more information, visit watertownlib.org.