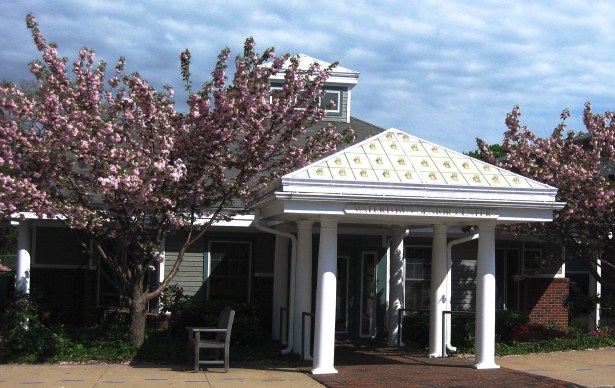 The Senior Center may be closed due to COVID-19, but there are still plenty of activities to join by computer via Zoom.
The Watertown Senior Center sent out the following schedule of virtual events for the month of January:
Zoom with Debi Block with Interactive Film/Theatre Program
Tuesday, January 5, at 10 am
Some Like It Hot – Tony Curtis, Jack Lemmon, and Marilyn Monroe star
in director Billy Wilder's 1949 groundbreaking comedy. Two male musicians crossdress and join an allwomen band to escape Spats Columbo and his mob. One of the greatest comedies of all times defying the rules of the Hollywood Hayes Code!
History of Music with John Clark: The Great Ladies of Song
Wednesday, Jan 6th at 2:00 pm
All of these lovely ladies began their careers singing for swing bands in the thirties and forties and then went on to even greater stardom on their own. Rosemary Clooney sang with her sister fronting the Tony Pastor orchestra, then scored big hits like Come OnA My House and Hey There and many others from the 1950s. Peggy Lee performed with Benny Goodman before striking out on her own with such 1950s charttoppers as Manana and Fever. And in the sixties she hit big with the iconic I'm A Woman and Is That All There Is? Come watch and listen and learn about their personal
lives behind the careers.
Cook Lunch, Eat and Talk
Thursday, January 7 and January 21 at 1 pm
Come to learn new and old lunch recipes with us. We will offer you simple, healthy, and easy to prepare combinations of soups and sandwiches that you can make over 1520 minutes. We will use this time to learn something new and remember longforgo6en about our favorite foods. We will talk about recipes, healthy eating and share memories related to food and family gatherings.
History of Shick House with Marilynne Roach, Historical Society
Monday, January 11, at 2 pm
Tucked into a corner of Watertown's East End, the Shick House, whose past owners have raised prize horses, run a market garden, and operated a Kosher dairy, now has an uncertain future. Although the area is no longer agricultural, and the architecture altered, the house retains many elements of its highstyle Italianate design. The Historical Society of Watertown will present a Zoom slide show on the House's history and the people who lived and worked there, especially the immigrant family of Jacob and Maete Shick, the first Jewish family in Watertown, who built the successful Watertown Dairy. Come explore this chapter of Watertown's hidden history.
Everything You Need to Know About Seniors' Tax Exemptions
Tuesday, January 12, 10 am
We have invited the Town Assessor, Town Auditor, and Town Treasurer/Collector to provide you with this important information.
Call us to register for this important event.
Zoom Coffee with Director Anne-Marie
Thursday, January 14 at 2:00 pm
Join our Director to discuss programs of interest for 2021.
Zoom Book Club
Wednesday, January 13, at 9: 30 am
We will be discussing Where the Crawdads Sing, by Delia Owens. For years, rumors of the "Marsh Girl" have haunted Barkley Cove, a quiet town on the North Carolina coast. So in late 1969, when handsome Chase Andrews is found dead, the locals immediately suspect Kya Clark, the so-called Marsh girl, who was left to raise herself in the coastal marshes when her family abandoned her at a young age. But Kya is not what they say. Sensitive and
intelligent, she has survived for years alone in the marsh that she calls home, finding friends in the gulls and lessons in the sand. When two young men from town become intrigued by her wild beauty, Kya opens herself to a new life — until the unthinkable happens. There is so much to her story: romance, mystery, and a murder … and it takes place in the breathtaking
backdrop of the South.
Zoom Virtual Tour to Isabella Stewart Gardner Museum
Wednesday, January 13 at 2 p.m.
Discover more of the Gardner Museum's magic through a private, interactive virtual visit. Knowledgeable Museum Teachers will engage you
through live conversation, while also sharing insights and stories about the Museum's history, collections, and installations. Tours are typically one hour long and focus on approximately three works of art.
"Talk with the Doc" by Mt. Auburn Hospital
Are you concerned about the COVID 19 pandemic and how you can protect yourself both physically and mentally? Dr. Kady Goldlist from the Quimby Center for Geriatric Care at Mount Auburn Hospital will speak to concerns related to the pandemic including: how to protect yourself, social distancing
and tips on how to stay involved and avoid the effects of social isolation and vaccination information. Learn about virtual appointments and the steps the hospital/health care facilities have taken to make it safe to come to your appointments. Bring your questions, as she will leave time to ask questions and discuss concerns. PREREGISTRATION REQUIRED by Calling the Senior Center at 617-972-6490. Zoom link will be sent to registrants by Mt. Auburn Hospital.
History of Music with John Clark: The Golden Age of Jive Music
Wednesday, January 20 at 2 p.m.
To be perfectly clear, JIVE is more of an underlying attitude, talk, look and lifestyle expressed musically than a specific genre of music. Although various styles of jazz tend to be where you will find most of its wildness and craziness. It all began during the 20s and 30s with the hot scatting and soloing of Louis Armstrong and Cab Calloway's zoot suit years at
the Cotton Club.
Zoom Knitting Group
Monday, January 25 at 2 p.m.
Are you missing a freely floating conversation over knitting? Would you like to share and discuss new patterns and yarn types? Join our Monday Zoom Knitting Group.
Zoom Pet Lovers' Group
Wednesday, January 27 at 10 a.m.
We are inviting all pet owners to meet and share their stories, experiences, and skills with a group of like minded people. Bring your pet to the meeting!
Death Cafe with Richard Davis
Wednesday, January 27 at 2 p.m.
Join us as we talk about death and dying in a safe and judgement free space. A Death Café is a group-directed discussion of death with no agenda, objectives or themes. It is a discussion group rather than a grief support or counseling session. Come with an open mind, a healthy curiosity, and a
willingness to share your thoughts, feelings, and ques­tions with other likeminded individuals.
Zoom with Debi Block with Interactive Film/Theatre Program
Thursday, January 28 , at 2 pm
Judy Garland & Liza Minelli: We view Judy through the lens of her oldest friend Mickey Rooney and her daughter Liza Minelli. The movie, The Wizard of Oz skyrocketed Judy Garland to fame; the musical theatre production Cabaret won Liza Minelli critical acclaim. We study the different performance styles of these two exceptionally talented women whose lives
were complex.
See more weekly programs and information from the Senior Center in the January Watertown Senior News by clicking here.