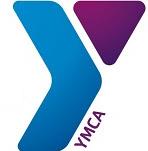 The following information was provided by the West Suburban YMCA:
Happy New Year! There's a lot happening at the Y right now, including a MLK Day of Service, Winter Programs, and summer camp registration opening!  Please let me know if you have any questions or would like more info.
What's Happening at the West Suburban YMCA 
Participate in the Martin Luther King Jr. Day of Service 
This year, the Y's Martin Luther King Jr. Day of Service is going virtual. The West Suburban YMCA is putting together care packages of succulents, a handmade card or bookmark, and a puzzle book with a pencil, eraser, and sharpener for the clients of Newton At Home, which includes senior citizens in the community that may be isolated at home due to COVID. You can help by sponsoring care packages or creating cards or bookmarks. Learn more and get involved:  https://www.wsymca.org/events/mlk-day-service-event-0 
Summer Camp Registration Opens on January 11 
In 2020, the Y operated a fun and safe summer for hundreds of campers!  In 2021, the Y plans to operate similarly with all COVID safety procedures in place.  The Y offers two day camps, Camp Pikati on-site at the Y and Camp Chickami in Wayland, as well as one overnight camp, Camp Frank A. Day, in East Brookfield.  Learn more:  https://www.wsymca.org/camps 
Winter Programs: January 4 – February 14, 2021 
Registration is Open  
2020 was a challenging year that required families to break from their typical routines and adapt to new ways of doing things. Since July of 2020, the Y has been adapting as well. The Y remains committed to helping you and your family stay active, engaged, and above all, safe. The Y's 6-week Winter Program Session will run from January 4-February 14. There is still time to register for these programs. Stay active as a family by signing up for swimming, sports, music, and fitness programs! 
Create A Class – Put together the roster, and the Y will run the program! 
In the age of COVID-19, remaining involved in your favorite activities and staying within your bubble or cohort do not have to be mutually exclusive. The Y has introduced the option to form your own group of participants to create a class! Most Y programs can be adapted to Create A Class, including sports, aquatics, and fitness. Classes can take place indoors, outdoors, or virtually, and are available for all ages and abilities.   
 
Upcoming Virtual Camp Info Sessions  
Questions about camp? Sign up for a Virtual Camp Info Session. Meet staff and learn more about camp.  January Virtual Camp Info Sessions: 
Thursday, January 14:  3:00 PM – 5:00 PM 
Wednesday, January 20:  10:00 AM – 12:00 PM 
Friday, January 29: 1:00 PM – 3:00 PM  
Email campings@wsymca.org to register for a Virtual Camp Info Session. 
February Vacation Week 
February 16-February 19 
Give your kids something to look forward to – no screens attached! Sign up for one of the Y's school vacation programs for socially distanced games, sports, crafts, swim, and more! Learn more and download a registration form at www.wsymca.org/childcare/school-vacation-programs.  
Out of School Time Community Connections 
Remote Learning Support and Enrichment for Grades K-8 
The Y's Out of School Time (OST) program is a full day program from 7:45am-5:00pm that supports distance learning and complements the Newton Public Schools schedule. Families can enroll their child for 5 days, 3 days, or 2 days per week. The EEC-certified Out of School Time program provides academic support, structured routine, and opportunities for physical activities and enrichment activities. Learn more at www.wsymca.org/OST or contact Kaitlin McCarthy at kaitlinm@wsymca.org.   
Financial Assistance is always available for Y Memberships and Programs  
The West Suburban YMCA is a non-profit charitable organization and it is our mission to never turn anyone away due to their inability to pay. Please contact our Membership Department at 617-244-6050 ext. 3653 for financial assistance with membership or program participation. 
Safety Protocols and Procedures 
The West Suburban YMCA is operating in accordance with all guidelines and recommendations outlined by the CDC, the state of Massachusetts, and local health authorities.  Visit the Y's reopening guide for more about the West Suburban YMCA's new protocols. 
Current Hours of Operation 
Monday – Thursday, 5:30am-9:00pm 
Friday, 5:30am-8:00pm 
Saturday, 7:00am-4:00pm 
Sunday, 7:00am-1:00pm