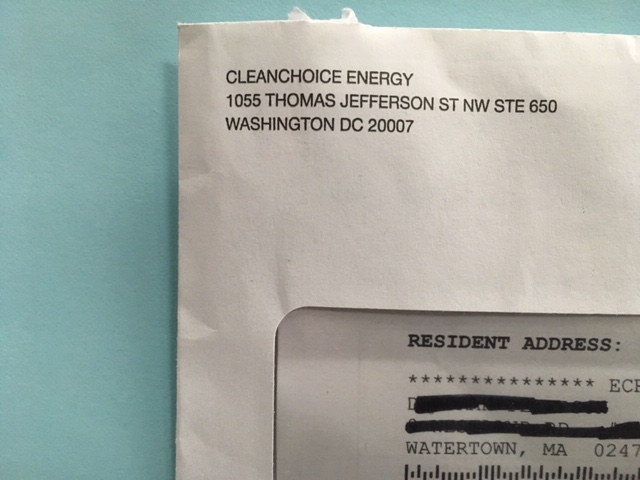 Editor:
Maybe you were tempted by a mailing you got from CleanChoice Energy offering you 100% renewable electricity.  If so, you might want to look closer at local options. The CleanChoice Energy solicitation was for 12.40 cents per kilo watt hour but that rate will vary monthly.  If you look at their website, they are offering twelve month plans for 14 cents/kwh and 16.8 cents/kwh.
Compare this to what you get by opting up on our local town sponsored Watertown Electricity Choice. You may already be getting your electricity through the Watertown Electricity Choice Standard plan where 55% of the electricity delivered to you is green. If you haven't already done so, you can get 100% green energy through WEC for 12.718 cents per kwh. Unlike CleanChoice Energy, rates under WEC are guaranteed through Dec. 30, 2021 and will not change monthly. Under WEC you will have consumer protections and access to help in understanding the options that come from a town sponsored program.
Choosing 100% renewable electricity is one of the most affordable and effective ways to reduce your carbon footprint. So please go 100% renewable with confidence through Watertown Electricity Choice. You can opt up by calling 1-844-278-9864 or visit the website WatertownElectricityChoice.com and click "Opt up".
Deborah Peterson for Watertown Faces Climate Change.Learn more about us atwatertowncitizens.orgor contact us atwatertownfacesclimatechange@watertowncitizens.org.