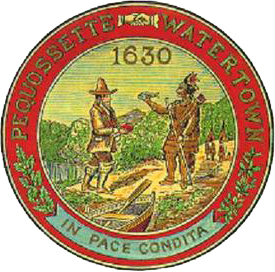 The following information was provided by the Watertown Recreation Department:
The Marra Sneaker Donation Event will be Friday, February 5 from 12:00 to 5:00.
Please select the link below for detailed information and instructions.
Marra Sneaker Donation Event – Friday, February 5
FEBRUARY VACATION PLANS ANNOUNCED: FEBRUARY 16th – 19th (TUESDAY – FRIDAY)
A mini version of very popular February Vacation Program will be offered from February 16 – 19 at the Watertown Boys and Girls Club. We will offer 8 separate 2 hour sessions, 2 a day geared for different ages and interests. Please select the link above for more detailed information.
SNOW REMOVAL ASSISTANCE PROGRAM
We are still accepting snow shoveling removal program recipients but are really in need of shovelers. If you are a Middle, High School or even a College student looking for community service, volunteerism and a stipend through the generosity of the Marshall Home Fund, please fill out the application and send it in to the Recreation Department.
WINTER SESSION II FINALIZING PROGRAM OPPORTUNITIES, LOOKING FOR RECOMMENDATIONS: FEBRUARY 22–APRIL 3
We are in the process of finalizing program offerings for Winter Session II and would appreciate recommendations / comments / concerns and questions be sent torecreation@watertown-ma.govor feel free to call the office at 617-972-6494.
BUCKINGHAM, BROWNE & NICHOLS SUMMER CAMP SCHOLARSHIP
Our friends at Buckingham Browne & Nichols School is again offering a generous scholarship opportunity for their fantastic Summer Camp. Please select the link above for the application and feel free to visit the Camp's website for specific offerings.
FILIPPELLO PARK (GROVE) LED FIELD LIGHTING PROJECT UPDATE
Despite the recent snow and winter weather conditions, the Filippello Park (Grove) Field Lighting Project continues to forge ahead and is scheduled for an April 1 completion date or sooner. Due the nature of the work, which includes large construction vehicles traversing on the field and the adjacent path, both of these areas are closed to the public. For those who use this Filippello Park for their daily walk, please remember the Filippello Park (Arlington) walking track is still open to the public.
FIELD, TRACK, COURT AND OUTDOOR RINK PERMIT APPLICATION – PICNIC PERMIT APPLICATION
Permit applications for our outdoor recreational facilities are now being accepted for spring and summer use. If interested in using our facilities, please submit the application to the Department of Recreation.
Please select the link below and you will find information on the following:

Watertown Recreation Department – News and Notes – Friday, January 29

VICTORY ARTIFICIAL TURF FIELD IS OPEN FROM 8:00AM TO 5:00PM EVERY DAY (WEATHER PERMITING) – GRASS FIELDS ARE CLOSED