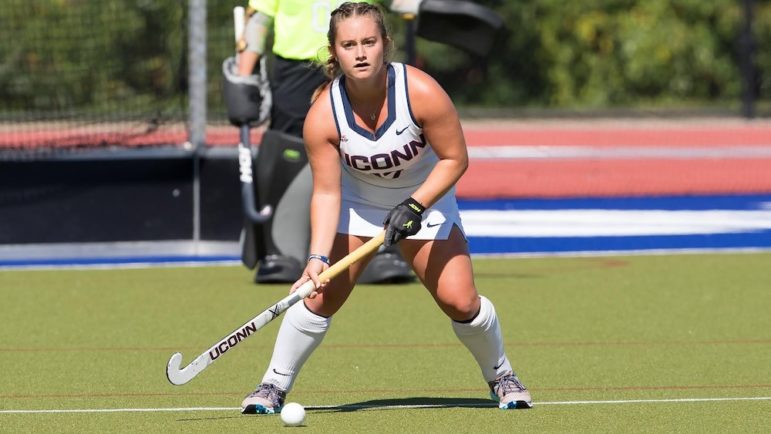 The Big East Conference named former Watertown High School field hockey star Kourtney Kennedy to its preseason All-Conference team.
Kennedy, a senior back for the Huskies, was one of four UConn players named to the pre-season All-Big East team prior to the start of the season, according to the announcement from UConn Athletics. Normally a fall sport, field hockey was delayed until mid-February due to the COVID-19 pandemic.
As a junior, Kennedy scored a career-high three goals and added three assists. She also helped the UConn post 13 shutouts. She started every game for the Huskies during her sophomore and junior campaigns.
UConn was chosen as the preseason favorite in the Big East. The Huskies start their season on Feb. 14 with a game against Hofstra with hopes of making the Big East Tournament on April 22 and 24 at Villanova, and then the NCAA tournament.
Kennedy's two sisters also play Div. 1 college field hockey: Jonna is a junior at Boston College and Ally is a freshman at Vermont.