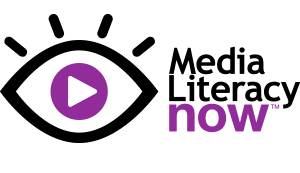 The following information was provided by Watertown-based non-profit Media Literacy Now:
Teaching students to effectively process, define and understand wide-ranging messages displayed across media platforms is more critical than ever with increased screen time due to the global pandemic and a volatile news cycle filled with political and racial division.
National nonprofit Media Literacy Now aims to make media literacy universally understood and accepted as a vital component in public school education across the country. Students of all ages are bombarded with images, words and messages through social media, news, TV, music, video games and other media outlets. They are often left on their own to make sense of all they hear and 21st century media literacy skills are vital for their health, well-being, economic participation, and citizenship. Media Literacy Now is inspiring action in states across the country through public awareness campaigns, policymaker education, research, coalition building and efforts to influence regulations and legislation. The nonprofit successfully advocates for equal access to education and reform of education system policies and priorities to ensure media literacy skills are integrated across subject areas within public schools.
"We are committed to achieving our goal of a society where all students are taught to understand, critique, and re-envision media systems upholding racism, inequity, and violence," said President and Founder of Media Literacy Now Erin McNeill. "Grassroots advocacy efforts at localized and statewide levels are proven to move the needle toward incorporating media literacy education in public schools."
Those grassroot efforts include educating state assembly members, representative, and senators on the important of media literacy education, and advocating with school and school district leadership. There are currently 13 chapters across the country and a toolkit on how to start a chapter can be found on the organization's website.
About Media Literacy Now
Launched in 2013, Media Literacy Now is a politically neutral advocacy nonprofit with the goal of making media literacy widely understood and accepted as an essential element in public education at the local, state, and national levels. Please call 617-744-9563 or visit https://medialiteracynow.org/ for more information.