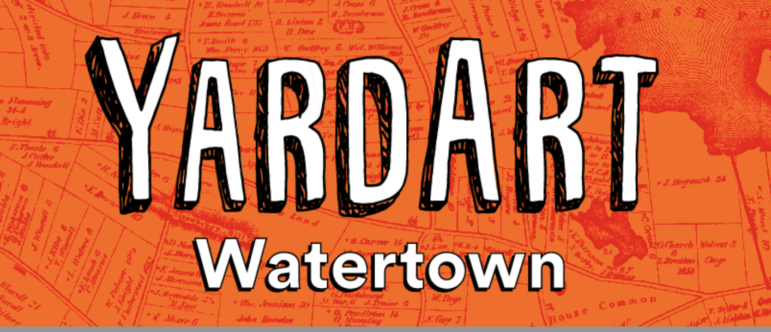 The following information was provided by the YardArt organizers:
Push back against this dreary winter by creating something in your yard, porch or doorway – a structure, an art project, a contraption, or anything that pops to mind.
Delight, surprise, inspire, and amuse yourself and your neighbors!
Anyone can participate–no fees and no age requirement. Your creation
should be family friendly and viewable from the street or sidewalk. Your
project will be listed on the YardArt map and you'll receive a yard sign
to mark your location.
Plan to have your project up and ready for viewing by March 5, 2021. The townwide "exhibit" will remain up until April 2, 2021 for COVID-safe
enjoyment.
Signup, map, and additional information for YardArt are available at mosesianarts.org. Register there and look for any late breaking news on the project. Paper registration forms are also available at the Watertown Public Library and Hatch Makerspace. To contact YardArt email YardArt@mosesianarts.org
Need inspiration or help? Hatch Makerspace offers ideas and assistance and free YardArt materials kits for contactless curbside pickup. Kits include recycled plastic yard signs and lumber, hardware, a screwdriver, 2 brushes, cord, and 4 metal stakes. To reserve yours, email Hatch Coordinator Liz at ehelfer@watertown-ma.gov.
YardArt Watertown is a collaborative project of Hatch Makerspace by the Watertown Free Public Library, the Mosesian Center for the Arts, Watertown Cultural Council, and Watertown Public Arts & Culture Committee, supported by the Watertown Community Foundation.