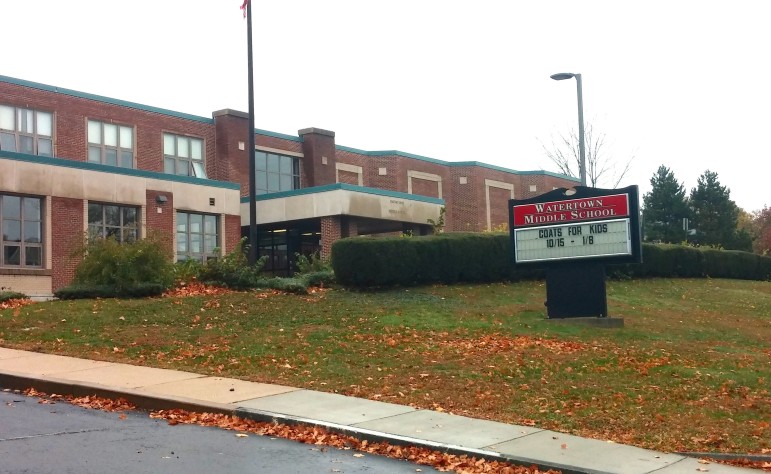 Watertown Superintendent Dede Galdston sent a letter on Saturday about the showing of a video with an anti-police bias to a class at Watertown Middle School in February.
The video came to light last week on the Turtle Boy website. Follow Watertown News this week for more coverage.
The following is the text of Galdston's letter:
Good evening, WPS Parents, Guardians, Faculty, and Staff:
I recently became aware of an incident that occurred in a Watertown Middle School Community Meeting in which students were shown a video with a strong anti-police sentiment. The video, along with the follow-up discussion, did damage to our school and community, was hurtful to students and families; for that, we are deeply sorry.
The Watertown Public Schools greatly appreciates the ongoing support that the Watertown Police have provided us. We value their continued collaboration with our schools and their work in the community.
Watertown Public Schools' core mission is to develop our students into well-rounded members of society who are capable of thinking both critically and for themselves. The video presentation was not part of the curriculum and was shown without the knowledge or consent of the school or district administration. The teacher responsible did not consult in advance with their colleague who co-facilitated the Community Meeting that morning, and this video is in direct conflict with the spirit of Community Meetings. Our administrative team is reviewing this incident to develop a complete understanding of what occurred. While personnel matters cannot be shared publicly, please know that District leadership will address this incident directly in a way that is consistent with School Committee policies and procedures.
We are committed as a District to developing and delivering a curriculum that takes a holistic view of American history, including racism, systemic racism, and the roots of the Civil Rights and racial justice movements. This goal is achieved through thoughtful, appropriate curriculum and structured, facilitated instruction. Educators are providers of information whose curricular decisions should instruct and inform, not politicize and divide. The incident that occurred during the Community Meeting did not reflect our values and standards.
The Watertown Public Schools remains steadfast in its commitment to becoming an anti-racist district within our classrooms and across our schools in support of all of our students. This is challenging personal, interpersonal, and institutional work and we are planning thoughtful ways we can move forward from this incident in a unifying and inclusive manner. Above all else, we will continue to promote and work towards a climate that respects and supports all members of our strong WPS community.
With highest regards,
Dede Galdston, Ed.D
Superintendent