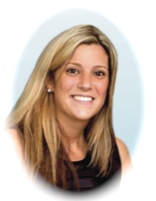 Samantha Lee Chase of Watertown, passed away suddenly on March 12, 2021 at the age of 32.
Sam was the loving daughter of David A. Chase & Lisa L. (Yankowski) Chase of Watertown.
Born in Cambridge, she grew up and was raised in Watertown. Samantha spent 12 years in the Watertown Public School system, graduating from Watertown High School on 2006. After high school she obtained her degree
in massage therapy. She worked as an office manager at Chase & Tolan Plumbing & Heating Company in Watertown.
An avid dog lover, Samantha has a zest and passion for caring for her four legged friends. She had a gigantic heart for all dogs, but her three dogs; her late Rottweiler Abby, her late English Mastiff Quincy, & her new love that
she leaves behind Lincoln, all had a special place in her heart. She was the beloved daughter of David A. Chase & Lisa L. (Yankowski) Chase. Dear sister of David A. Chase, Jr. & his wife Kayla of Watertown. Devoted granddaughter of Carol A. (Sutherland) Chase and the late Paul E. Chase, Jr., George E. Yankowski, & Geraldine (Molito) Yankowski. Also survived by many loving aunts, uncles, cousins, nieces & nephews, & dear friends.
Visiting hours in the MacDonald, Rockwell & MacDonald Funeral Home 270 Main St. Watertown Thursday March 18th from 4-8 pm. Those over 60 & those with underlying health conditions may visit between 4-5 pm, all others are invited to attend between 5-8 pm. Due to the current precautions surrounding Covid-19, please abide by the
social distancing guidelines and wear a mask.
The Funeral Service and interment will be private. Sam's Funeral Service & interment will be live streamed for friends and family to watch on Friday at 11 AM. Please visit www.macdonaldrockwell.com for the link to the live stream service.
In lieu of flowers, donations may be made to The Chaisson Family Foundation, 43 Prescott St. Watertown, MA 02472 or at www.chaissonfoundation.com