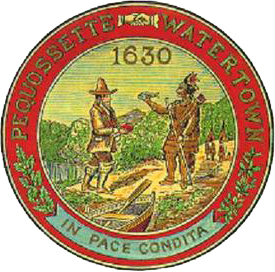 The Truth about the Noise Ordinance
I read Councilor Woodland's Op-Ed of March 18th on the proposed Noise Ordinance with dismay. It was filled with misleading claims and fear mongering tactics. I feel it is necessary to clear up some misconceptions. 
In order to make his points Councilor Woodland left out key elements of the ordinance which alter the meaning of several quotes that he chose to share. For instance, he asserts that the "proposed ordinance caps permissible noise from 7 a.m. to 10 p.m. in residential areas (more than 10 minutes long) between 55-60 dbA (depending on duration)" and since conversation is 60 dbA it would outlaw talking. However he neglects to mention that the dbA at the source is not relevant. The 55-60 dbA is actually the limit of "the sound level when measured on any other property." He claimed that he and his wife could not enjoy dinner on their deck, but since sound rapidly dissipates and since decks are required to be at least 10 feet or more from the property line, a conversation would measure well under the 55 decibel limit at the nearest property line. Councilor Woodland can continue to have those dinners on his deck with his wife without fear of violating this noise ordinance. In fact everyone in town can continue to enjoy socializing outside. As long as you are not blaring music or yelling and screaming it is unlikely you will be close enough to the property line to go over the 55 or 60 decibel limit.
In addition Woodland's op-ed states that normal lawn and power equipment would be illegal to operate. Again this is a misreading of the ordinance. The ordinance says these tools "shall not exceed 80 dbA, as measured at a distance of fifty (50) feet from the source." (italics added) Most lawn mowers are about 90 dbA. But that is at the source, which is irrelevant to the ordinance. What is relevant is the decibel level 50 feet away from the source. Since sound decreases according to the inverse square law, a 90 decibel lawn mower falls well within the allowable range at 50 feet away. The only tools that would not comply are incredibly loud tools, often used during large construction projects where different rules apply. So, contrary to Woodland's claim, your lawn mowers and hedge trimmers will still be legal.
As for leaf blowers, Councilor Woodland states that the sound from leaf blowers is not a problem because officials do not get complaints — but officials do not get complaints because leaf blowers are not illegal. There is no point in calling to complain if the noise is allowed under the law, so it is disingenuous to imply there is not a problem just because officials do not receive calls. Instead, many constituents have called and emailed me about how dreadful the leaf blower noise is in their neighborhood and how it is detrimentally affecting their quality of life.
Councilor Woodland also never mentioned that there are exceptions listed in the noise ordinance. Many people have written to me as a result of his op-ed concerned that concerts, parades, football games, etc, would be illegal under this ordinance. But all of these activities are listed as exceptions to the ordinance. So all of the special events and public activities will still be allowed and legal.
My colleague's op-ed would have you believe that, if this ordinance passed, life as we know it would end in Watertown, but that is simply untrue. This noise ordinance simply codifies which noises are allowed and at what levels. The allowable levels are well within the norms of every day activity and will not change any normal routines. They are comparable to the sound levels other nearby communities have adopted in their ordinances. 
What it does provide is a recourse for those whose lives are made miserable by extreme noise. This noise ordinance would replace a vague unenforceable ordinance with clear limits and provide the town with the tools we need to ensure we can enforce identifiable violations and harassment of neighbors. It will protect each of us and it will serve as a guide to help us all be good neighbors to our friends next door.
I hope you can attend the meeting on Tuesday, March 30 at 6:00 and urge Councilors to vote for this noise ordinance.
Caroline Bay
Town Councilor
(Click here for info on how to tune in and participate in the meeting)