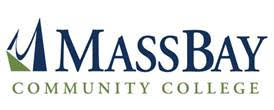 The following information was provided by MassBay Community College:
MassBay Community College is pleased to announce it has been awarded $79,990 from the Massachusetts Department of Higher Education (DHE) for the Training Resources and Internship Network (TRAIN) grant program. This grant is designed to support long-term unemployed, under-employed, and new entrant adult workers who seek to enter and reenter the workforce and address regional workforce shortages. MassBay will use these funds to subsidize all costs for 30 students to attend MassBay's Certified Nursing Assistant (CNA) Program.
"MassBay's CNA program has been providing students with the training they need to succeed in the growing healthcare industry," said MassBay Director of Corporate Partnership and Workforce Development, Phara Boyer. "Certified Nursing Assistants are in-demand, with local employers reaching out every week to hire our students when they complete our program because they know our graduates have the know-how and compassion to provide excellent care. We are extremely grateful for this DHE grant, knowing these funds will directly provide worthy students with the opportunity to pursue meaningful, sustainable, and well-paying careers."
The MassBay CNA program is an eight-week program, which includes a combination of remote lectures and hands-on training at a community partner clinical location. This grant covers all tuition and fees, textbook, uniform, certification fees, and all other required materials, which would typically cost a student approximately $1,400. The CNA program also includes workforce readiness assessment and training including, study skills, time management, and career advising.
"As a hospice chaplain, the CNA program will give me additional tools to help the residents I serve, as well as assist my fellow hospice team," said MassBay CNA student and Norwood, MA resident, Bob Davidson. "This May I will also be participating in a mission trip to Honduras as part of a medical team. This team will be helping people that have been impacted by hurricanes that hit Honduras last summer. Because this grant will make my program free, I can use those funds for my trip expenses and medical supplies to help the people there. This funding will have a far-reaching effect not only by educating me, but helping people locally and abroad."
According to the Massachusetts Department of Higher Education website, "By providing eligible individuals with a comprehensive program of training and wrap-around support services, adult learners will be prepared to secure employment, support their families and contribute to Massachusetts' economic recovery. These fourteen grants totaling $1,339,534 will provide training for 427 adult learners located in every region of the Commonwealth served by each of Massachusetts' 15 community colleges."
MassBay's Certified Nursing Assistant (CNA) program is part of the College's Corporate Partnership & Workforce Development (CPWD) and is enrolling students for the summer semester. Prospective students are encouraged to email cpwd@massbay.edu or call 508-270-4100.
To learn more about MassBay visit www.massbay.edu.