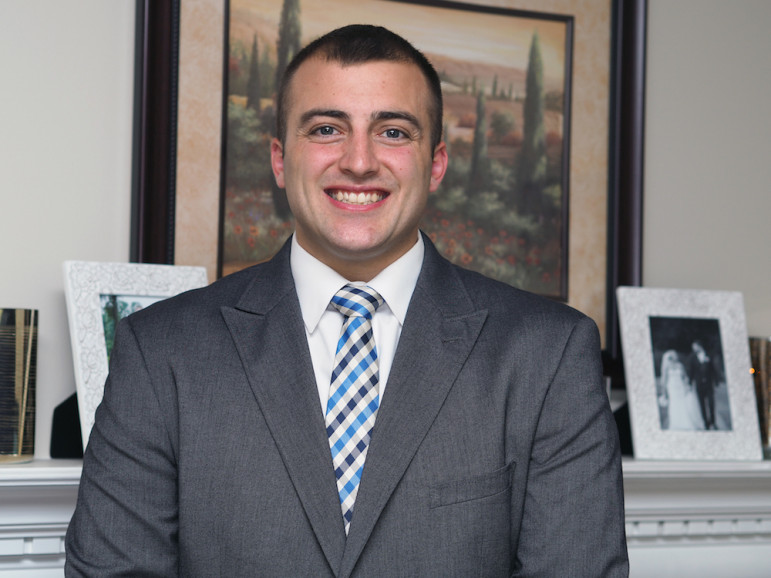 After 9+ years of service on the Town Council, this morning I submitted my resignation as Watertown's District D Town Councilor, effective immediately. I have accepted a position with the Commonwealth of Massachusetts that does not permit me to simultaneously hold an elected role in local government.
It has been the honor of my life to serve on the Town Council. I've lived my entire life in Watertown and my decision to run for office and serve the Town was inspired by the close-knit community experiences that have defined my life here. When we would pass the school budget, I'd remember my teachers that brought learning to new heights. The police budget reminded me of playing basketball after school in 7th grade with volunteer officers in the Cops and Kids Program. The fire budget … of when the ladder truck came to teach fire safety in elementary school and let us check out the trucks and try on their gear. The recreation and DPW budgets … of the summer "rec" program and playing little league at Bemis Park or football at Victory Field. And the library … of borrowing Goosebumps books from the North Branch. This nostalgic attitude has always stayed with me on the Council and over 5 terms continued to reaffirm in me the main reasons why I ran for office in the first place, because I love this Town and want to make informed decisions to help it's residents.
The countless little things that have made Watertown such a great place to live are only made possible by the daily, unrecognized acts of Town staff. The dedicated folks that made my experiences possible continue to work even harder to make the same happen for kids today. For the last 9+ years I've seen firsthand how the teams of professionals we have, up and down the administrative ladder, are second to none and constantly moving Watertown forward.
My time on the Council has also been marked by some significant policy accomplishments that I am extremely proud to have supported. We're one of the only towns in the state with a fully funded pension liability. No one has ever heard of completely rebuilding two net-zero schools and renovating a third without asking residents to raise taxes. We have given the schools consistent 5+% budget increases year after year. Watertown is one of the only communities in the state to make their commercial properties pay a larger percent of the tax levy and, on top of that, implement the residential exemption (which I'm proud to say we've raised multiple times in the past few years). We're one of only a few dozen towns with a AAA bond rating. We've increased the amount we spend on road renovations by millions a
year. We were one of the first to require solar panels on new developments, expanded tax benefits for veterans and seniors, and have countless initiatives in the works to improve community paths, public transportation, public art, and increase open space, to name a few. There are also an infinite amount of smaller initiatives that I am just as proud to have helped shape but too numerous to start to describe here. While my biggest regret is that I won't have the chance to see every initiative through, I am gratified by what has been done and I have confidence that the good work we have begun will continue in the coming years.
While sometimes contemptuous or prolonged, I've always considered political discussions and debates to be a privilege, a chance to be protectors of the ideals of free speech and democracy. Though Councilors (and residents) will never see exactly eye-to-eye on every issue, my time on the Council has allowed me to remain steadfast in my belief that when people come together something meaningful can be done.
In closing, thank you, people of Watertown, for giving me the opportunity to serve you and serve this great Town of ours.

Ken Woodland
Stuart Street