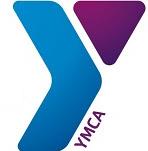 The following information was provided by the West Suburban YMCA:
There's lots going on at the Y for kids and families right now! Let me know if you need any more info.
FamilyFunat the West Suburban YMCA
"Back to School Sale" –Family Membership Promotion
Sign up for a Family Membership in April and you'll receive 20% off your monthly membership fees for April, May, and June!Members enjoy priority registration and reduced rates for programs, camp, personal training, and more.For more information on these promotions, contact the Welcome Center at 617-244-6050 ext. 0or visitwww.wsymca.org/membership-promotion
LateSpring ProgramSession:April 26-June 20.Register Now!
It's time for a fresh start. Reset your routines and regainyourwellnessby signing up forspring programs at the Y!The Y's 8-weekLateSpring Program Session will run fromApril 26-June 20. Stay active as a family by signing up for swimming, sports, music, and fitness programs!Visitthe Y's website for more details and to register:www.wsymca.org/find-a-program
Afterschool Careat the Y
The Y's Out of School Time (OST) programoffersafterschool carethatfollows the Newton Public Schools schedule, including half days, andtransportationto the Y is availablefrommost Newton schools.A free healthy snackisalso providedandlunch is also provided on half days.OST includes physical activities,outdoortime,games, service learning, andhomework support. Learn more atwww.wsymca.org/OSTor contact Kaitlin McCarthy atkaitlinm@wsymca.org.
Sign Up forSwim Lessons
Summer is around the corner and it's a perfect timeto focus on swimming and water safety skills. Sign your child up for swim lessons at the Y!The next session begins on April 26. Swimmers learn basic skills that build on one another as the levels increasewhile learning aboutwater safety, water sports, games,and rescue. Swim lessons begin at 6 months old. Visitwww.wsymca.org/swimmingfor more informationor to register.
Sports Programsand Leagues for All Ages
Register for sports programs at the Y for fun and fitness! The Y offers basketball, flag football, soccer, track and field, martial arts, and more. Visitwww.wsymca.org/sportsfor more information.

Basketball Hoop Reservations
Shoot hoops with the family by reserving a basketball hoop at the Y.There are 3 hoops available to book and you can reserve a hoop and bring up to three friends or family members to play. Make a reservation:www.wsymca.org/reservations

Family Swim
Make a splash with your kids at family swim! Family swim slots are 30 minutes long and by reservation only.Make a reservation:www.wsymca.org/reservations
Kids'Corner
Drop your kids off at Kids Corner while you work out.Kids'Corner is for kids age 2-11 andchildren can participate in arts and crafts, games, and more.Kids'Corner is free for members with a family membership andindividualmemberscan use Kids Corner for a small fee.Kids'Corner is open 8:30am – 12:00pmMonday-Friday and 9:00am – 12:00 pm on Saturdays. There are additional hours on Wednesdays from 3:00pm – 6:00 pm.
Financial Assistance is always available for Y Memberships and Programs
The West Suburban YMCA is a non-profit charitableorganization,and it is our mission to never turn anyone away due to their inability to pay. Please contact our Membership Department at 617-244-6050 ext. 3653 for financial assistance with membership or program participation.
Safety Protocols and Procedures
The West Suburban YMCA is operating in accordance with all guidelines and recommendations outlined by the CDC, the state of Massachusetts, and local health authorities. Visit the Y'sreopening guidefor more about the West Suburban YMCA's new protocols.

Current Hours of Operation
Monday – Thursday, 5:30am-9:00pm
Friday, 5:30am-8:00pm
Saturday, 7:00am-4:00pm
Sunday, 7:00am-4:00pm