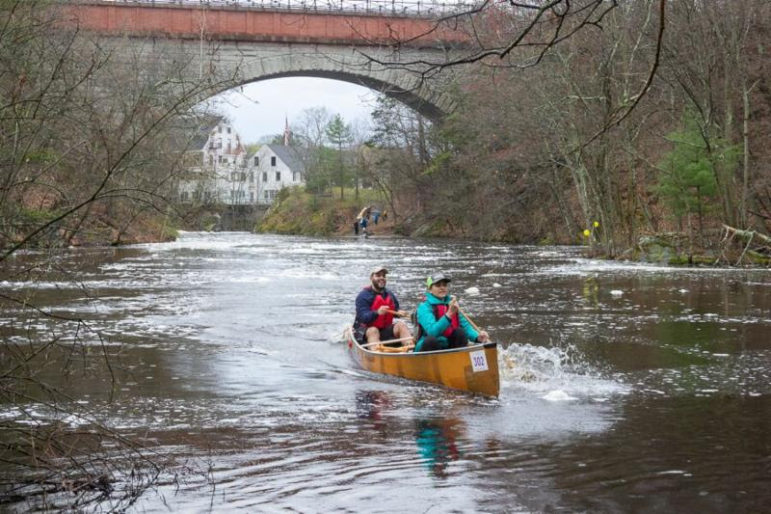 The following announcement was provided by the Charles River Watershed Association:
We are excited for you to join us for this year's Annual Run of the Charles with a virtual twist! While we had high hopes to do our beloved event in person, we have put together a fun and interactive event to get you out on the Charles enjoying the sights and sounds of Spring. We look forward to keeping the competition alive!
Run of the Charles: Boston's Premier Paddling Race, Sunday, April 25 – Sunday, May 23 www.charlesriver.org
RUN OF THE CHARLES PADDLE RACE
For this year's paddle race, individual paddlers and teams have the option of four different routes, some taking you to areas of the Charles where you may have never paddled before! During the registration process, you and/or your team have the option to register for one, two, three, or four races. You may sign up for more than one race when registering. *Please note: Every paddler in your boat needs to register independently before they can be considered official participants. No results will be processed unless all paddlers are registered. 
RUN OF THE CHARLES 5K
For the first time, we are adding a virtual 5k to RUN the Charles! Lace up your favorite kicks and run the banks of the Charles. Timing and tracking your run will be based on the honor system. CRWA Board of Directors, Board of Advisors, and staff members have compiled a list of their favorite watershed trails that we look forward to sharing with you soon!
3 RIVERS CHALLENGE
In partnership with the Mystic River Watershed Association and the Ipswich River Watershed Association, we bring you the 3 Rivers Challenge! This spring, get excited to get outside and enjoy the Charles, Mystic, and Ipswich rivers. Whether you paddle, walk, bike, fish, or simply skip rocks, make sure to track your hours on and by the river in our tracking spreadsheet. The individual with the most hours logged wins! Prizes include a Lincoln Hide-a-way solo forest green fiberglass canoe, watershed group swag, adult craft beverages, and more.
The challenge will launch on Sunday, April 25, with CRWA's Run of the Charles; it will run through the Mystic's Herring Run and Paddle (May 9th – 23rd) and end on the Ipswich's Paddle-a-thon on Saturday, June 19. Head to our webpage for more information.
Make sure to check out our 3 Rivers Challenge Facebook Group, a place for our paddlers, runners, walkers, and bikers to connect and share your river stories. More details on the challenge coming soon!
Questions? Contact Meg Rivett, Race Coordinator at rotc@crwa.org or (508) 498-8020.