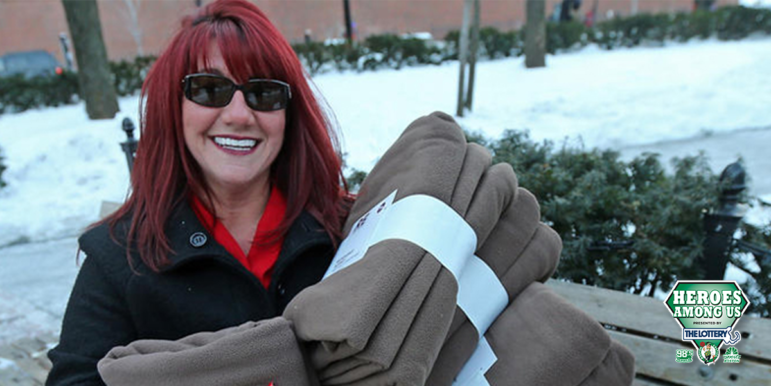 The following announcement was provided by the Boston Celtics:
The Boston Celtics recently honored Watertown resident Cathy O'Grady as a 'Hero Among Us' for her role in spreading joy throughout the community and helping others in need. 
For over a decade, O'Grady has been serving the community through random acts of kindness and the generous donations of blankets, toys, food, and winter essentials for those in need, as well as masks throughout the pandemic. She is the founder of Sofia's Angels Foundation, which has recruited hundreds of volunteers and raised thousands of dollars to spread joy in the lives of others. 
For her compassionate service, commitment to the community, and heart for giving, the Boston Celtics chose to honor Cathy O'Grady as a 'Hero Among Us' at their April 7th game against the New York Knicks.