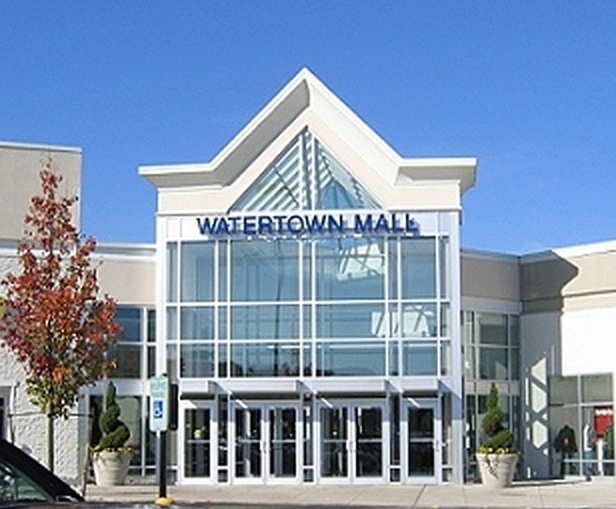 The Watertown Mall — home to Target and Best Buy — has been sold for $130 million to the owner of other major properties in Town.
The sale by Watertown Mall Associates Limited Partnership and New York-based Rosen Associates to Alexandria Real Estate Equities closed on Thursday, according to a story on Bisnow Boston which reported the closing of the deal.
Alexandria has become a big player in biotech in Watertown. It also owns the Arsenal on the Charles and the former Mount Auburn Club.
The future of the property is not clear, with Target having a lease through 2033, according to Bisnow.com. Other tenants of the Watertown Mall include the Registry of Motor Vehicles, Joyful Garden restaurant, Miss Maria's School of Dance, Carter's and Work N' Gear. The Mall sits across Arsenal Street from Arsenal Yards, the major overhaul of the former Arsenal Mall.
The property is located in the Regional Mixed Use District (RMUD) zone in East Watertown, which allows for taller buildings (up to five stories) and more dense development (75 percent building coverage) than most areas of town. The RMUD also includes the Arsenal Yards property.
The sale of the mall was first reported by the Boston Globe in late-February, when the price was reportedly around $125 million.