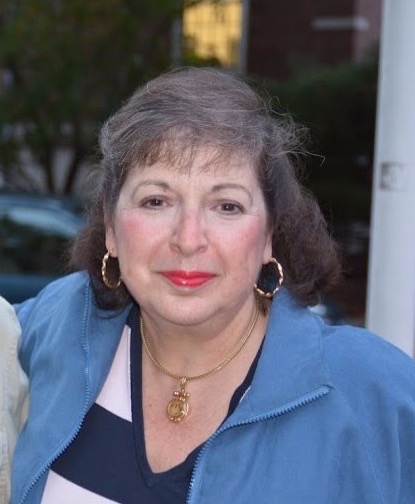 A fixture on the Watertown Town Council will be stepping down at the end of her eighth term.
East End Town Councilor Angeline Kounelis announced Wednesday that she will not seek re-election for the District A seat. She was first elected in 2005.
Kounelis sent out an email to her colleagues and to her constituents saying simply: "Just a note to advise: I will not be seeking re-election to the position that I currently hold as the District A, East End, Town Councilor. It's been a wonderful and fulfilling ride….."
The reaction was swift and plentiful, she said.
"The emails have been ongoing, hundreds of them. I haven't been able to get to all of them. It's just truly appreciated — people's warm wishes, thanking me for being there for them and being their strong advocate and voice," Kounelis said. "I truly appreciate hearing from folks."
The decision "was and is" not an easy one, Kounelis said.
"Sometimes we need to take a step back and respect ourselves, because people lose sight of when accusations and words are thrust out that people on the receiving end are also human beings," Kounelis said. "And if we want to be respected, we have to respect ourselves."
Her involvement in East Watertown issues goes back before her time on the Council. Kounelis spent many years working with the East Watertown Betterment Association. She said she was one of the "kids in training" when she first joined the organization.
In recent years, her focus has been protecting the people's homes that sit close to commercial parcels as East Watertown has been redeveloped.
"We need to be respectful of the surrounding neighborhoods," Kounelis said. "We have residential properties immediately abutting commercial properties. There are no buffers."
The area has changed in recent years, she said.
"Many of the elders are passing on, their properties are being sold, completely gutted and rehabbed and made into condos," Kounelis said. "There are pluses and minuses. The neighborhood's become transient, we no longer know our neighbors, and it's taken on a different character — not always for the better."
With Kounelis' decision not to run for her seat, there will be two open seats on the Town Council in November's Town Election. Earlier in April, District D Councilor Ken Woodland announced he was stepping down, immediately, to take a new job with the State that does not allow him to serve on the Council. Those interested in running for Town Council (and other local boards) can begin taking out candidate papers from the Town Clerk's Office on Monday, May 3. Nomination papers must be submitted by July 27. The General Election is Nov. 2 and, if necessary, a Preliminary Election will be held Sept. 14.