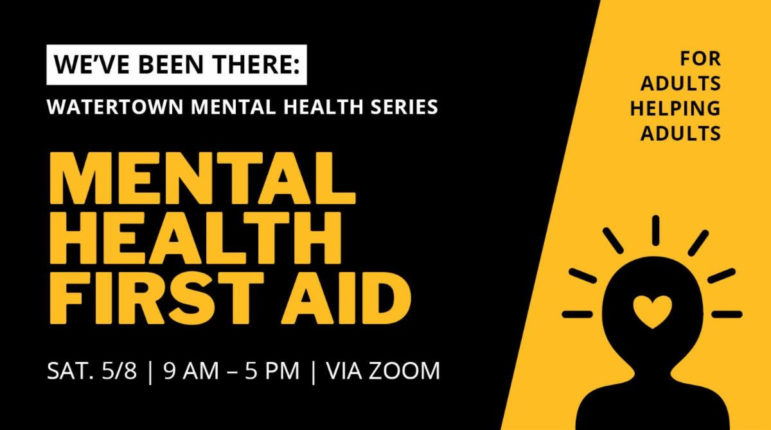 The following information was provided by the Watertown Free Public Library:
The Watertown Free Public Library is partnering with Wayside Multi-Service Center to offer Mental Health First Aid (MHFA) for the Watertown Community. MHFA teaches you how to identify, understand and respond to signs of mental illnesses and substance use disorders.
The training gives you the skills you need to reach out and provide initial help and support to someone who may be developing a mental health or substance use problem or experiencing a crisis.
Two sessions will be offered: one for adults interacting with adults, one for adults interacting with youth.
Sign up now for a free mental health first aid workshop by clicking here.