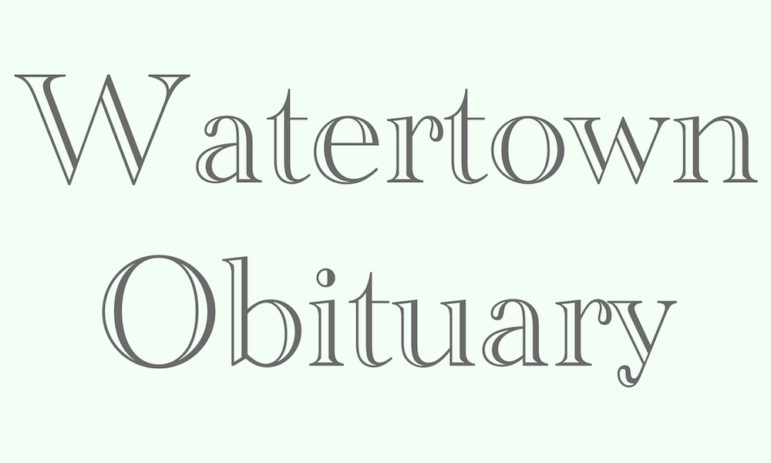 Alice (Betty) Elizabeth Rowan died peacefully in Marietta, Ga., on December 27, 2020.
Betty was predeceased in death by her parents Edward and Alice (Maglinchy) Rowan and five siblings. Betty was welcomed into the home of Richard and Rose (Rowan) Monahan of Watertown as a young child upon the death of her parents.
She graduated from Watertown High School and Burdett College. She worked in administrative positions with publishing and financial companies. She volunteered for many years for the Carroll Center in reading for the blind. After retirement she volunteered for both the Friends of the Watertown Public Library as treasurer and Historical Society of Watertown.
Betty loved to travel, spending time with her family and many friends. She was an avid photographer at these events. She loved playing bridge, reading and had a great sense of humor. She moved to Roswell, Ga., in 2016 to be closer to her immediate family.
She is survived by many nieces and nephews whom she loved dearly. Her memorial service is Friday, June 11, at 10:00 AM at St. Patrick's Catholic Church in Watertown. In lieu of flowers, please make your donations to Carroll Center for the Blind, 770 Centre Street, Newton, MA 02458.