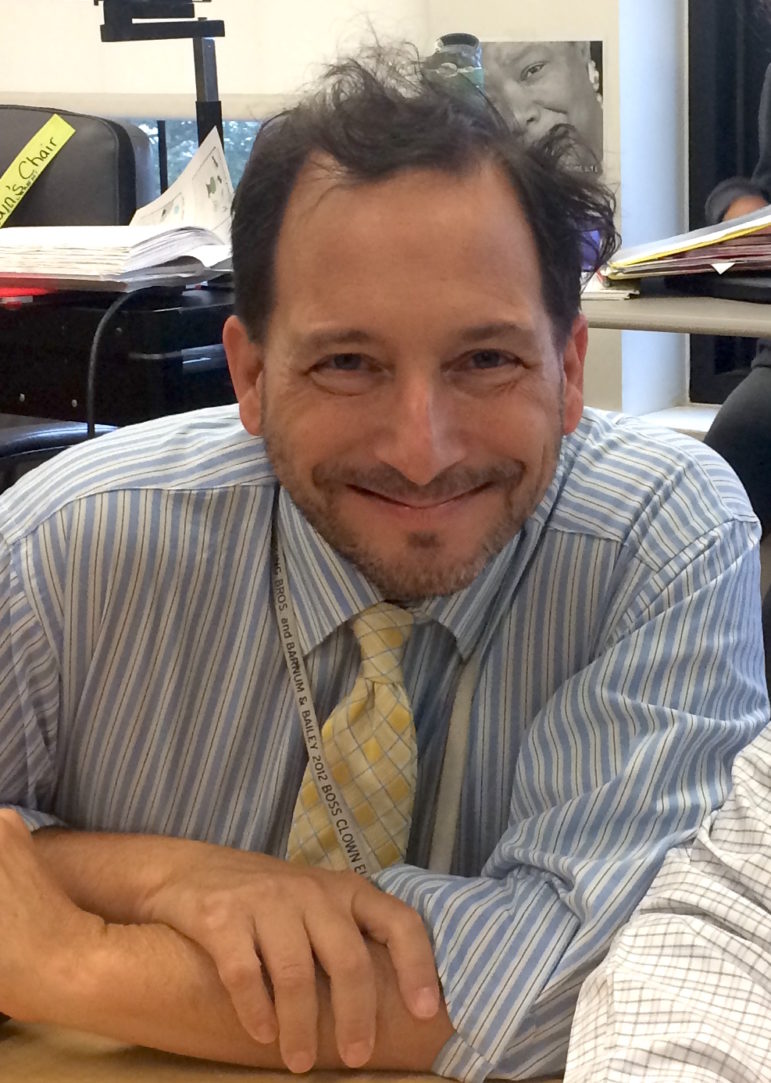 The following announcement was provided by the Massachusetts Nonprofit Network:
The Massachusetts Nonprofit Network (MNN) announced today, Headliners in Education (HIE) of Watertown, has been selected as a finalist for the 2021 Nonprofit Excellence Award for Small Nonprofits.
The winners of the Nonprofit Excellence Awards will be announced at a virtual awards ceremony, MNN's 2021 Nonprofit Excellence Awards: Celebrating Idealism and Achievement presented by Citizens, on Wednesday, June 23 at 10 a.m.
"We are excited to recognize Headliners in Education for their invaluable contributions to the Commonwealth," said Jim Klocke, CEO of MNN. "We look forward to recognizing them and the other Excellence Award finalists and announcing the six winners on June 23."
The Small Nonprofit Excellence Award recognizes a nonprofit organization with an annual budget of $250,000 or less. Despite its small size, this organization has managed to fulfill its mission and make major contributions to the population that it serves.
Headliners in Education strives to engage and inspire all K-12 students through journalism. Founder John Vitti believes having a journalism program available to students is a cost-efficient, high-upside way of expanding cross-curricular and authentic learning. Any student from any background can participate in journalism. HIE has staged dozens of Zoom events for student reporters, run virtual camps and contests, awarded scholarships, and launched online school newspapers.
During the pandemic, HIE was quick in making the most of the rise in online access and remote learning. HIE is using tools that are free or low cost, such as social media, Mailchimp, or Google sites. Also, HIE launched a wide range of programming that was free for students, via Zoom interviews. With today's technology most students across the country have access to an online world, so there was no additional cost for a student to be engaged in interesting and insightful ways. As a result, during the 2020 campaign, students talked with three different presidential candidates (Beto O'Rourke, Marianne Williamson, and Seth Moulton). Post pandemic, HIE hopes to launch more online papers and provide stipends for educators and scholarships for students.
Founded in March 2020, HIE has already grown its free membership base to 1,200+ students/teachers in 350+ schools in 33 states.
The Nonprofit Excellence Awards will highlight the work of the nonprofit sector and raise awareness of important causes throughout Massachusetts. The Awards will be presented to one finalist in each of the following six categories: Advocacy, Innovation, Leadership, Small Nonprofit, Young Professional, and new this year, Resilience.
This year, an independent panel of judges reviewed over 180 nominations for the Nonprofit Excellence Awards. The 29 finalists range from large innovative social enterprises to a small rural family support group and represent different regions of Massachusetts.
In the weeks leading up to the 2021 Nonprofit Excellence Awards, nonprofits across the state are engaging in a social media campaign with the hashtag #MAkingadifference to raise public awareness of nonprofits' important contributions to Massachusetts.
About the Massachusetts Nonprofit Network
The Massachusetts Nonprofit Network (MNN) brings together nonprofits, funders, business leaders, and elected officials to strengthen nonprofits and raise the sector's voice on critical issues. MNN's mission is to strengthen the Massachusetts nonprofit sector through advocacy, public awareness, and capacity building. The network has more than 750 nonprofit member organizations and more than 150 business affiliate partners. Massnonprofitnet.org