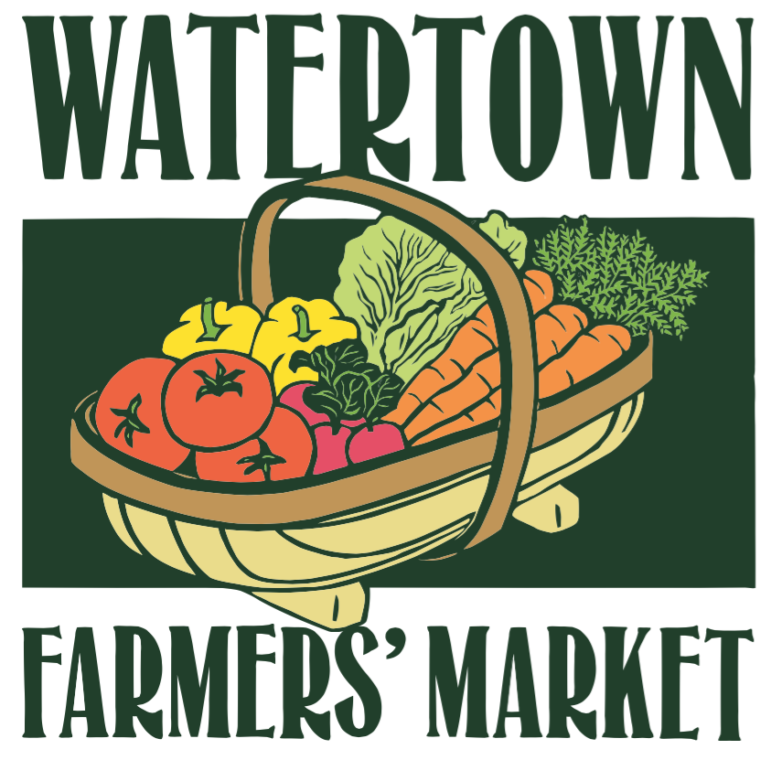 The following announcement came from the Watertown Farmers Market:
Opening Day ~ Wednesday, June 16 2:30 – 6:30 PM
We're getting ready for the 2021 season ~ opening day is just a few weeks away! Watch for news about our vendor lineup and modified layout for this season. We thank you in advance for your patience and support as we continue to create a safe, efficient, and enjoyable shopping experience!
Introducing our New Market Coordinator Lillian Baptist!
Hi everyone! I'm Lillian, the new Watertown Farmer's Market Coordinator. I graduated from Simmons University in Boston in 2020, where I studied political science and history. Local farms, markets, and businesses are quite close to my heart. After my family started a small farm in Ithaca, NY several years ago, I spent a couple of summers working the local farmer's market and absolutely loved the environment.
You will see me all around the Market this summer, and please feel free to ask me any questions or to stop for a chat! I've heard all about how wonderful the WFM is, and I'm excited to help welcome the community back this year. I am looking forward to a great Market season together!
Host A Yard Sign!
Remind friends and neighbors of the upcoming market with a WFM Yard Sign! If you live in a visible spot and want to host a sign, email watertownmarket@gmail.com and we'll drop one off to you!
The Watertown Farmers' Market Accepts SNAP, HIP, and Farmers Market Coupons including WIC & Senior FMNP
Double Your SNAP Dollars The Watertown Farmers' Market accepts SNAP. Swipe your EBT card at the Market Manager's tent to receive a dollar-to-dollar match, up to $15/week. Healthy Incentives Program (HIP) Update Purchase fruits and vegetables using your EBT card from authorized HIP farmers and the amount of sale will be automatically reimbursed, it's an instant rebate (and free produce!). Monthly maximums apply. More information can be found at mass.gov or the market's HIP Q&A Guide. Three of our Farm vendors are HIP certified!
Recipe
Asparagus Risotto with Pecorino Romano
"Much to my disappointment, the never-admitting foodie husband and both foodie-in-training kids loved it… which always means less leftovers for me." — Krissy, Self-Proclaimed Foodie