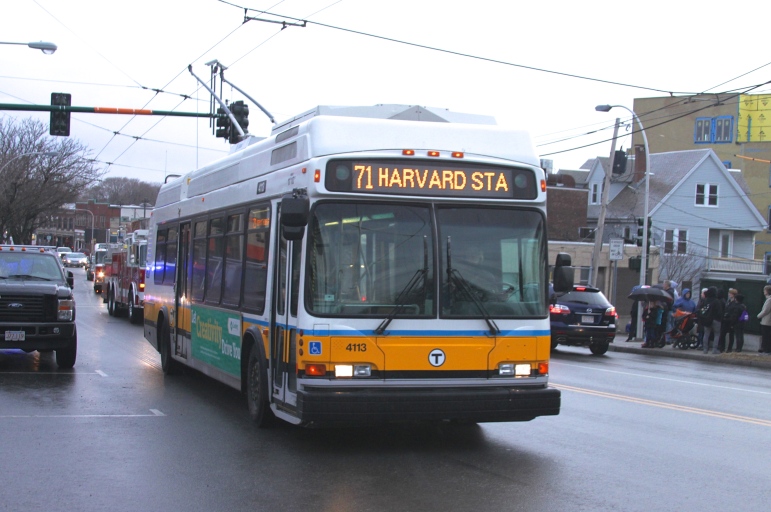 The MBTA announced it will host a meeting about its Better Bus Project, which will redesign its bus network.
MBTA officials sent out the following announcement:
Virtual PublicMeetingon June 8th
We'dlike to remind you of theBusNetwork Redesignvirtual publicmeetingonTuesday, June 8 from 6:00 – 7:30 p.m.
What will I learn at themeetingand how can I contribute?
At thismeeting, we will be presenting an overview of theBusNetwork Redesign and what we have found so far.
Following a presentation, the team will be available to take feedback and answer questions.
Themeetingwill be held online, via Zoom. To pre-register, please click this link:https://zoom.us/meeting/register/tJIsd-mvqjIiGNw-dx6bbtLcxMYYNGKrLG0w
After registering, you will receive a confirmation email containing information about joining the meeting. Upon joining you will be prompted to share your first name, last name, and email address. Meetingattendees will be entered into the project's email database to receive updates. Themeetingwill be recorded and posted online for those who cannot attend.
Learn More
You can find more details aboutBusNetwork Redesign and other BetterBusProject initiatives on theproject website. We will continue to provide updates to you on these efforts and inform you of opportunities to provide your feedback.
Feel free to reach out to the BetterBusProject team at BetterBusProject@mbta.com with any questions and visit mbta.com/BetterBusto learn more about our ongoing efforts to improve the bussystem and sign up for email updates.
If you have been forwarded this message and would like to receive email updates about the Better BusProject, pleasesign up here.  
Best regards,
The BetterBusProject Team
Under Title VI of the Civil Rights Act of 1964, the MBTA does not discriminate against any person in its programs, services and activities based on race, color or national origin.
Accessibility accommodations and language services will be provided free of charge, upon request, as available. Such services include documents in alternate formats, translated documents, assistive listening devices, and interpreters (including American Sign Language).For more information or to request a reasonable accommodation and/or language services, please emailapoggenburg@reginavilla.comor call 617-357-5772 x26.
To learn more about your civil rights or to file a complaint, please contact:
MBTA Title VI Specialist
Office of Diversity and Civil Rights
10 Park Plaza
Boston, MA 02116
(617) 222-3200 for Relay Service dial 711
E-mail:MBTACivilRights@mbta.com
Website:www.mbta.com/TitleVI