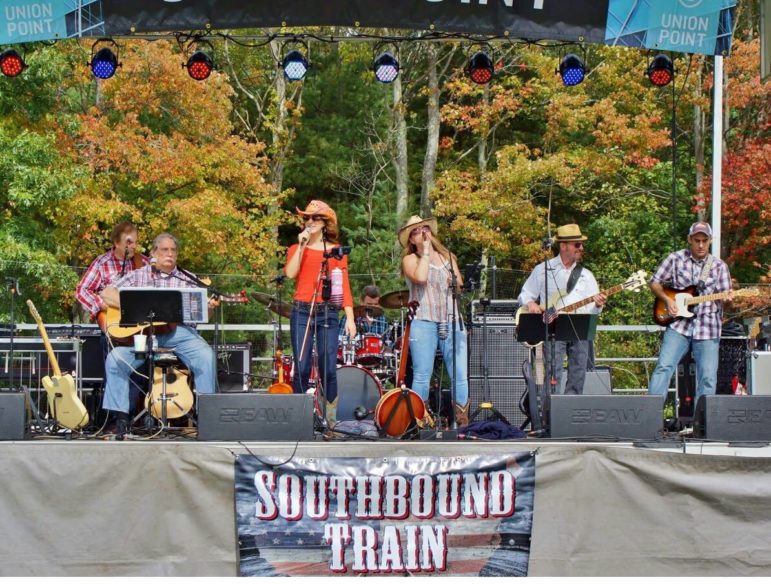 The Town of Watertown will host a series of 12 concerts at Saltonstall Park from June to September.
Free dance lessons will be provided before four of the concerts by Ballroom in Boston.
The Town provided the following information about the concerts:
Please join us at the 2021 Saltonstall Park Concert Series on Wednesdays from 6:30-8pm at 149 Main Street in Watertown. See flyer for more Info.
The Kick-off concert is Wednesday, June 23, 2021. There will be free music at 6:30pm. Free dance lessons start at 6 PM.
It is requested that everyone follow the latest Governor's order/guidance with regards to masks and social distancing.
June 23, 2021 – Black Sea Salsa at 6:30 pm. Free Salsa Dance Lessons at 6 pm.
June 30, 2021 – Band from U.N.C.L.E.
July 7, 2021 – Tony Soul Project at 6:30 pm. Free Hustle Dance Lessons at 6 pm.
July 14, 2021 – Lightning Rose
July 21, 2021 – School of Rock House Band
July 28, 2021 – Back in Time
August 4, 2021 – Compaq Big Band at 6:30 pm. Free Swing Dance lessons at 6 pm.
August 11, 2021 – Freddy Epstein presents Sax On The Beach
August 18, 2021 – Southbound Train at 6:30 pm. Free Country Line/Swing Dance lessons at 6 pm.
August 25, 2021 – Perfect Crime
September 1, 2021 – Radio Honey
September 8, 2021 – John Baboian Ensemble
Sponsors of the Concert Series: Ben & Jerry's, Watertown Cable Access TV, Watertown Cultural Council and the Mass. Cultural Council, Eversource, The "Perfect Crime" Band, Watertown Savings Bank, and the Town of Watertown.