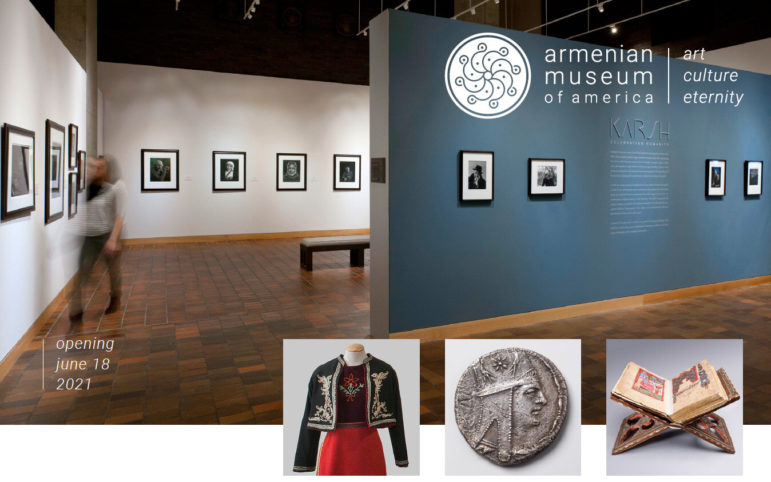 The Armenian Museum of America announced it will soon be reopening after being closed due to the COVID-19 Pandemic.
The museum sent the following letter out about the reopening:
Dear Members and Friends,

On behalf of the Board of Trustees and Armenian Museum Team, we are thrilled the day has finally arrived that we can safely reopen our galleries to the community. In anticipation of this long-awaited day, we have been working on updating exhibitions, designing new exhibits, and developing programing to present both virtually and on-site to provide you with a meaningful and memorable cultural experience.
The initial schedule and protocol for our reopening will begin on June 18th. The Museum will be open Fridays through Sundays from 12:00 noon to 6:00pm. We anticipate expanding our schedule and modifying guidelines as we monitor the post-opening activity.
The following safety measures and guidelines have been implemented for your ease and comfort while touring the Museum:
• Commercial grade HEPA Air Purifiers throughout all galleries
• Mask mandate lifted; however masks are encouraged
• Group & Individual Tours temporarily on pause
• Social distancing in galleries required
• On-site Security in Galleries
• Frequent professional cleanings

New Improvements:
• Upgraded Air Conditioning System
• Fully modernized elevator
• New items added to our Gift Shop
• Coming soon: Updated Building Signage and Multi-lingual Museum Guide App
Thank you for your patience and enjoy your visit!
Sincerely,
Michele Kolligian
President
Admission
Museum Members: Free
Non-Members: $15/person
Students and Seniors: $5/person
Children under 18: Free
Click here to become a member of the Armenian Museum.