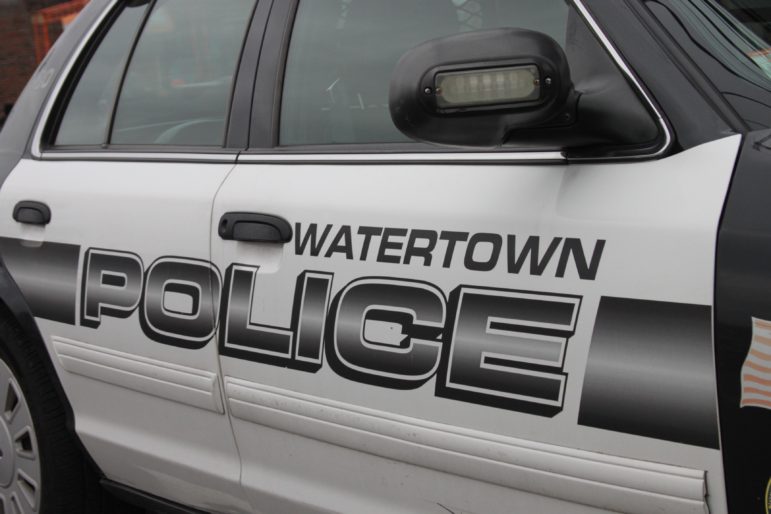 The following information was provided by the Watertown Police Department.
Arrests
June 5, 4:47 a.m.: An officer patrolling on Main Street heading eastbound saw a vehicle driving fast coming in the opposite direction. The Audi A7 was going approximately 50 mph and went through a red light at Main Street and Waverley Avenue. The officer turned around, turned on the cruiser's lights and siren, and attempted to stop the vehicle. The car then ran a red light at Main and Lexington streets. The officer discontinued pursuit and sent out a description of the vehicle. A short time later, the car drove past another officer on Warren Street in Waltham. The vehicle was clocked on radar going 50 mph. The car was stopped on Beaver Street in Waltham, near the Watertown line. When police spoke to the driver, he admitted that he had seen the police cruiser's lights, and also said he consumed alcohol before driving. The man showed signs of intoxication and did not pass four field sobriety tests. Kevin Liu, 29, of Sudbury, was arrested on charges of driving under the influence of alcohol, failure to stop for police, two counts of red light violation, and speeding.
June 4, 5:17 p.m.: Best Buy security called Watertown Police after a man was causing problems in the store. He was seen taking apart store displays, he was pacing around the store, and making customers uncomfortable. Officers arrived and spoke with the man. They learned that he had two active warrants for his arrest. John Dowd Jr., 55, of Charlestown, was arrested on the warrants: one from Cambridge District Court for two counts of armed robbery; and one from Salem District Court for driving under the influence of drugs, possession of a Class A drug, possession of a Class E drug and negligent operation of a motor vehicle.
Incidents
May 31, 5:49 p.m.: A Melendy Avenue resident reported that someone broke into a vehicle parked in her driveway sometime between May 29 and May 31. The resident discovered that a $30 pair of sunglasses and $2 in change were missing, along with a small plant from her front patio.
June 1, 1:02 p.m.: A car fire was reported in the parking lot of the Watertown Mall. The first Police officer to arrive put out the flames with his fire extinguisher. The driver said he had been sitting in his 2015 Toyota Venza and adjusted his electric side-view mirror. Smoke started coming from the mirror and then became engulfed in flames. The Fire Department also responded, and determined there were no other fire hazards with the vehicle. There were no injuries.
June 2, 5:27 p.m.: A man stopped at a store on Main Street near Chuch Hill Street, and locked his bike to a chainlink fence behind the store. He locked it with a U lock and went in. When he came back out it was gone. It appeared that someone had dismantled the top of the fence, removing it from the post, and then was able to slide the lock over the pole. The bike is a Specialized Sirrus bike valued at $650.
June 6, 1:30 a.m.: A Watertown man was walking along the access road near Moxley Field when two juveniles approached him on bikes and demanded he give them his wallet. When the juveniles, estimated to be about 16 years old, spoke to him, one of the males stuck his hand in his waistband. He did not show a weapon, but appeared to insinuate that he had a firearm, the man told police. The first suspect is described as a white male wearing a black hoody with a Chicago Bulls logo on it, shorts and had a tattoo on his right hand. The second suspect was a white male, who wore a black T-shirt and ripped jeans. The man gave them his wallet, which contained $400 in cash. Later, a person unknown to the man returned his wallet after finding it. The person did not say where the wallet was found. The money was missing.
Also this week: