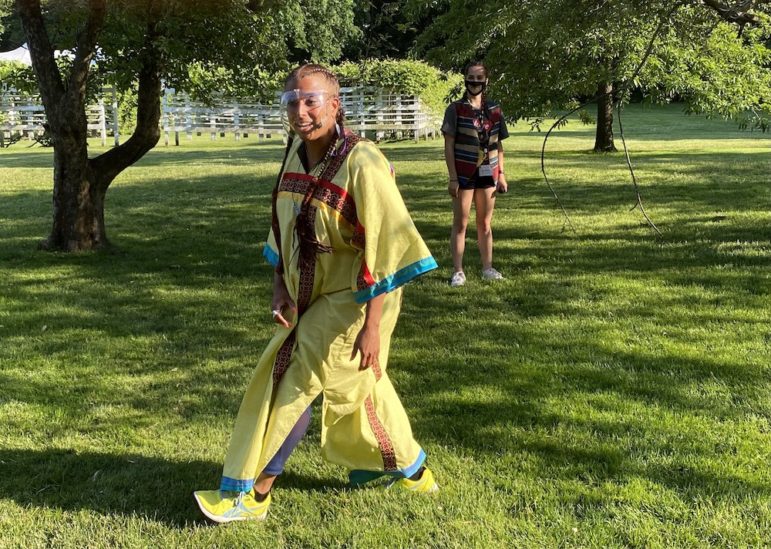 New Repertory Theater has brought live theater back to Watertown with its second Historical Moving Play, Listen to Sipu. The production focuses on the Indigenous people who lived on land that is now Watertown, looking at both their past and present.
Listen to Sipu features what New Rep calls Indigenous culture-keepers: actors Maria Hendricks (Mashpee Wampanoag) and Grace Wagner (Wampanoag Tribe of Aquinnah), script writer Morgan (Mwalim) J. Peters (Mashpee Wampanoag), and directed by Jaime Carrillo (Aymara).
Like the first Moving Play, the Charles W. Lenox Experience, the play takes place in parts of town where the historic events actually took place (or nearby). With Listen to Sipu audiences are given a tour around the grounds of the Commander's Mansion by tour guide Emma (Wagner), with more than a little assistance from Sipu (Hendricks), who provides the true details about the events told in history books. The land that the Commander's Mansion is located was a place where local tribes summered, and the Charles River was used for both fishing and boating (including boat races).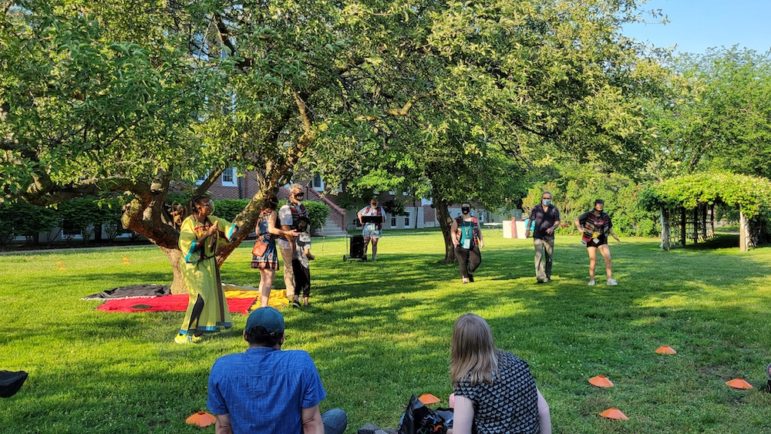 Listen to Sipu discusses the first encounter between Colonists and the Indigenous people on the banks of the Charles River at what is now Squibonocket Park (located across Greenough Boulevard from the Commander's Mansion. It also goes into the story of the moment portrayed on the Watertown Town Seal where an Indigenous man offers a fish to a Colonist in exchange for some bread.
The experience for audience members is not just a passive one. During parts of the production, they are encouraged to participate in the action.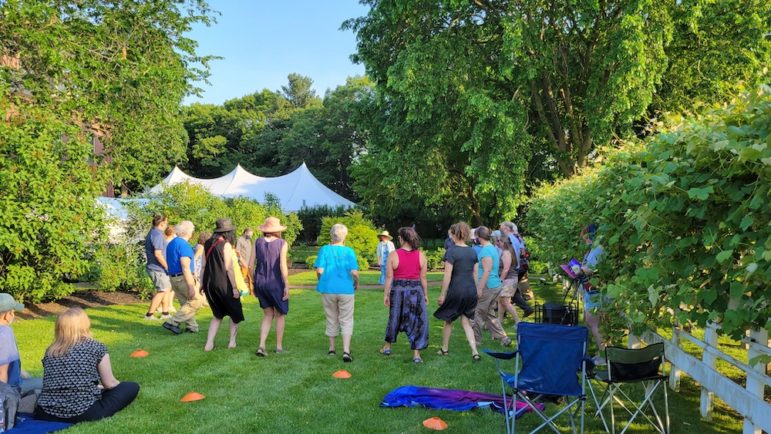 When creating the play New Rep, partnered with the Pigsgusset Initiative, the Historical Society of Watertown and the Watertown Free Public Library. Pigsugusset (sometimes called Pequosette) was the name the indigenous people called the land that is now Watertown. The word means "Meadows At The Widening Of The River."
Listen to Sipu runs through July 11, 2021. Tickets cost $25, and can be purchased online here. More information about Listen to Sipu can be found at https://www.newrep.org/productions/listen-to-sipu/