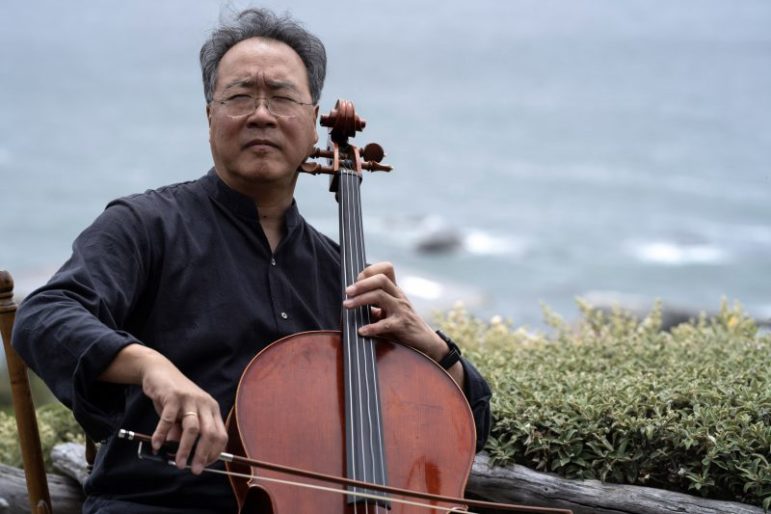 The following information was provided by the Watertown Citizens Refugee Support Group:
STARTING A NEW LIFE: A VIRTUAL FUNDRAISER with CELLIST YO-YO MA to benefit Watertown Citizens Refugee Support Group
Sunday June 27, 7:30 p.m.
World-renowned cellist Yo-Yo Ma joins the Watertown Citizens Refugee Support Group in support of the group's vital work assisting refugees, asylum seekers and immigrants from all over the world as they seek to start a new life in our local communities. A working group of Watertown Citizens for Peace, Justice & the Environment, Refugee Support efforts include educational activities, cultural celebrations, film festivals, clothing drives, legislative work, and direct financial, social and emotional support of individuals and families in need.
Sign up here for your free ticket: benefitoffice.org/wcp and on the day of the event, you will receive a link to the livestream event!
When you click on the above link, you will also see an option to donate. This is not obligatory when signing up, but is helpful if you are not free that evening.
There will also be an opportunity to donate at the event. For preferred non- electronic donation, you can mail a check to Watertown Citizens, P.O. Box 1194, Watertown, MA 02471-1194. Be sure to note somewhere on the check that your donation is earmarked for the Refugee Support Group.
Please consider helping spread the word to people you think would enjoy both hearing this stellar musician and supporting this crucial work! Thank you!