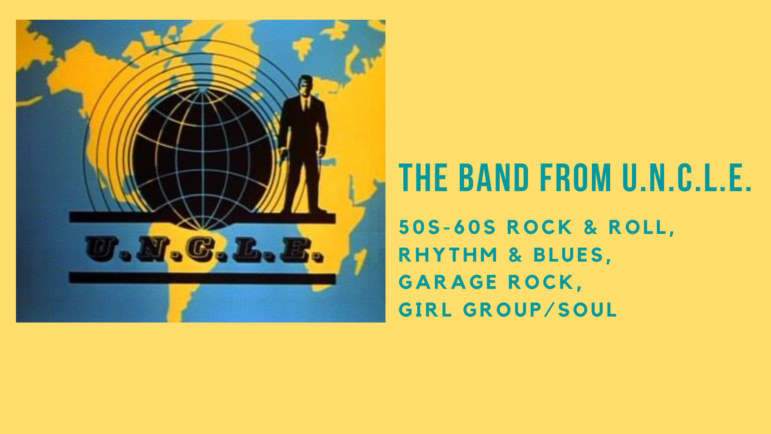 The second Saltonstall Park Concert will be held on Wednesday, June 30, featuring the Band From U.N.C.L.E.
On their website the group says it is "on a secret mission to bring 50s-60s rock & roll, garage rock and girl group/soul music to the masses."
Gretchen Bostrom provides lead vocals, with Silvertone Steve Coveney on guitar and singing backup, Brian "Double-O" Cutler on drums and backup vocals, and "Wando" Mannell playing bass and singing backup. See more information and listen to some of the Band From U.N.C.L.E.'s music by clicking here.
The concert is the first post-pandemic performance for The Band From U.N.C.L.E.
The concert begins at 6:30 p.m. at Saltonstall Park, on Main Street next to Town Hall.