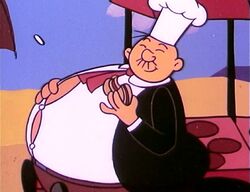 "Drawing With Fred" host Fred Grandinetti provided the following piece:
The Watertown Cable Access Channel will be celebrating a milestone birthday of a comic strip character considered to be one of the greatest ever conceived; J. Wellington Wimpy! 
Wimpy is known for obtaining food by his wits. This is a cunning feat he has been performing in the Popeye comic strip since 1931. His catch phrase, "I will gladly pay you Tuesday for a hamburger today" is known all over the world. He has also referred many boxing matches and often resorted to dishonest tricks for his own advantage. 
The moocher was created by cartoonist E.C. Segar. He was based upon William Schuchert the Manager of the Chester Opera House where Segar was once employed. Schuchert was known as "Windy Bill" a pleasant man with a fondness for tall tales and hamburgers.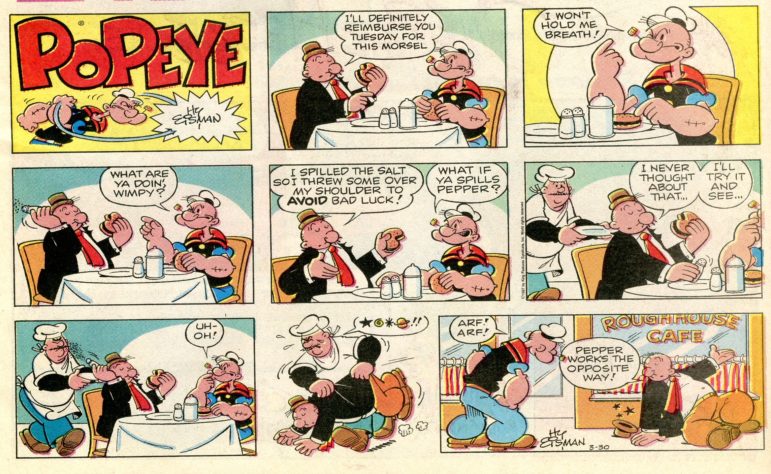 When Popeye was adapted to animation by the Fleischer Studios in 1933 Wimpy, of course joined him.  He has been a part of each animated incarnation of the sailor man. Along the way hundreds of products have been manufactured based upon his rotund likeness. 
The Watertown Channel (RCN Ch. 3, Comcast Ch. 9) will be airing Popeye cartoons, featuring J. Wellington Wimpy, to honor his 90th birthday during the month of July. Here are the days and times viewers can 'toon' in: 
Monday – 3 p.m.
Tuesday – 6 p.m.
Thursday – 11 p.m.
Friday – 9:30 p.m.
Saturday – 6:30 p.m.