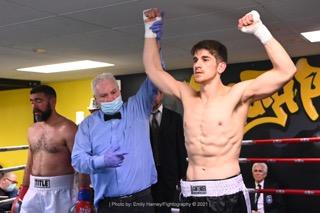 On Friday, July 23, Watertown's Rico DePaolis returns to the ring for his third professional fight, and this time the atmosphere will be a bit different.
"To fight in front of a crowd at any level is great, but this is my first time as a pro," DePaolis said.
After making his professional debut in March — a first round technical knock out loss — DePaolis scored his first win as a pro in May with a first round TKO. Both events were limited to just the boxers and their trainers.
The next fight will be held at the Castleton Banquet & Conference Center in Windham, N.H., which will allow fans to attend, too. The bout will be part of the Great American Boxing Bash, a three-night event hosted by Boston Boxing Promotions and held over three weekends.
"We have the opportunity to sell tickets, which is a cool opportunity for me," DePaolis said.
As of June, DePaolis had already sold 50 tickets, and the July 23 event has sold out. For those who cannot see the action live, the fights will be streamed live on the Boston Boxing Promotions' YouTube page. The card begins at 7 p.m.
DePaolis said his two fights have taught him a few things about the step up from amateur to pro boxing. One big thing is the difference in equipment. In amateur fights the boxers wear head gear and the gloves are bigger, so the provide more padding. And before that fight, DePaolis had never had a fight stopped stop, even in training.
"The first fight, when I got stopped in the first round, was an eye opener," DePaolis said. "The punches feel stronger."
His first fight was against a boxer who only had one previous fight, but he was an experienced amateur fighter, as well as in mixed martial arts. In the second bout, DePaolis took on a boxer who had a dozen fights under his belt, but most were losses. During the July 23 fight, he faces Stephen Langlais, who is also 1-1. DePaolis expects him to be a tough competitor.
"The next guy poses a difficult challenge," DePaolis said. "He is shorter than I am — very strong. I watched a few of his fights. He is a big, strong, sturdy fighter."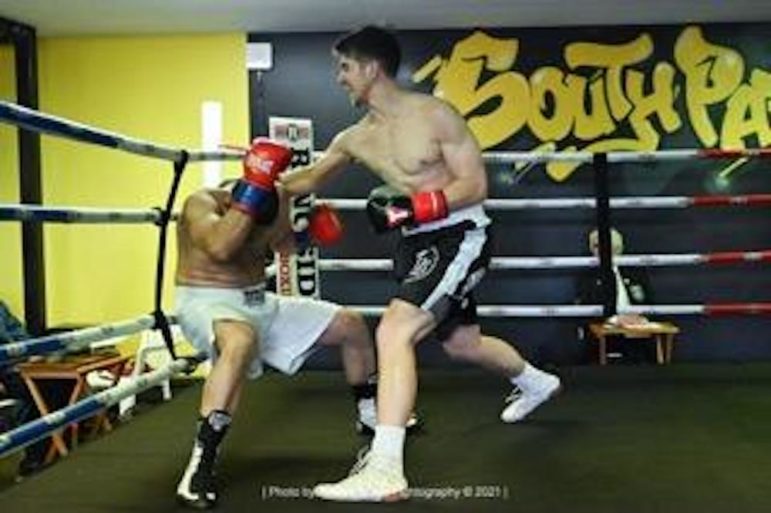 As he has always done, DePaolis said one of his main focuses is to be ready to go the distance — in this case four, 3 minute rounds. Even then, he said, preparation can only get you so far. You can still get caught by a strong punch that ends the match.
"You can do everything right in this sport and still lose," DePaolis said.
The fight will not be the only concern for DePaolis. He and his wife Marisa are expecting their first child around the same time as the fight.
DePaolis said his wife knows about the boxing life. The couple met at the gym where both train, Nolan Bros. Boxing in Waltham. DePaolis said he might focus on the new child for a while after this fight, but he does not expect this to be his last fight.
"The plan is to compete this fight, and when the baby is born, take some time off," DePaolis said.
He hopes to have some matches closer to home, too.
"One of my friends fought at Encore (Casino in Everett)," DePaolis said. "That is a goal of mine."
Other boxing events have been held at the House of Blues, near Fenway Park.
Once again, DePaolis said, he got help from some generous sponsors for this fight, including: Winter Properties, Motus, The Diner at 11 North Beacon, Measure Twice Barbershop in Natick, Done with Adulting podcast, Rise Above Basketball, MiAlisa Salon in Watertown, Visco Listing Services, On the Mark Fitness, and Spiderloom Productions.