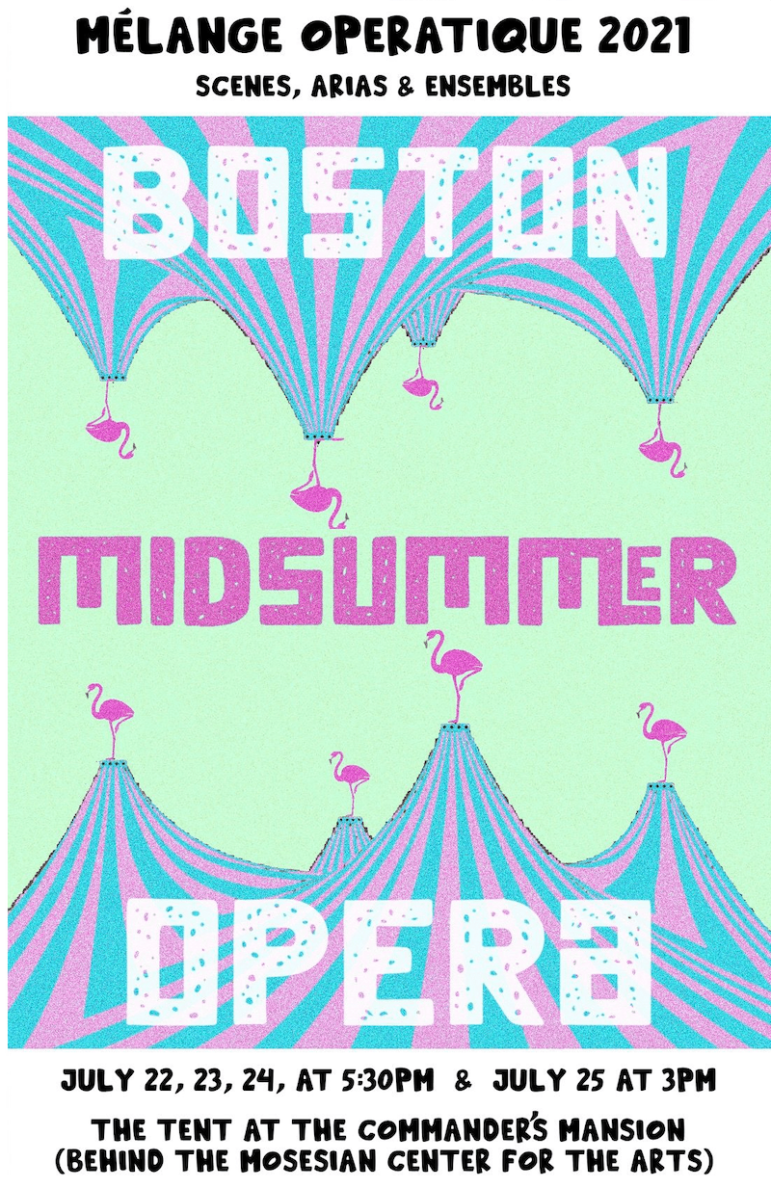 The Boston Midsummer Opera announced upcoming shows in Watertown at the tent outside the Commander's Mansion.
Boston Midsummer Opera presents
Mélange Operatique 2021: Scenes, Arias & Ensembles
July 22, 23, and 24 at 5:30 pm | July 25 at 3 pm
Directed by Antonio Ocampo Guzman
Music Direction by Susan Davenny Wyner
In the Tent Behind the Commander's Mansion
440 Talcott Ave. | Watertown, MA 02472
Wine, beverages, and snacks will be available for sale at the Tent.
Parking is adjacent to the tent and is easily HC accessible.
Learn More About the Commander's Mansion
COVID-19 PROTOCOL
We will be following all State and Town mandates concerning events for outdoor venues as they apply for the week of July 18-25, 2021. Audience capacity will be limited to 50% (100 audience members).
We are requesting patrons bring their COVID-19 vaccination card to show with their tickets or wear a mask to the event.
CONTACT THE BOX OFFICE
For questions or assistance booking tickets, please email boxoffice@bostonmidsummeropera.org.
You may also call and leave a message on our box office helpline at 617-923-0100.