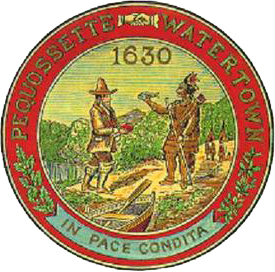 The Resilient Watertown Stakeholder Advisory Group Holding sent out the following announcement about its second meeting on the Watertown Climate and Energy Plan Update.
The Resilient Watertown Stakeholder Advisory Group (RWSAG) Meeting #2 will be held on Tuesday, July 27th from 6-8pm (remote meeting).
The meeting will be open for viewing by the public on Watertown Cable Access https://wcatv.org/. The public may email questions and comments to Resilient Watertown: resilient@watertown-ma.gov.
The focus of this meeting will be for RWSAG members to refine the proposed actions developed by working groups and collected through the first public input survey. Participants will dive deep in breakout group discussions to understand how these actions can become a reality for Watertown.
The meeting will be live-streamed for public viewing and recordings of the breakout group discussions will be posted following the meeting.
All documents produced by the working groups and meeting recordings are available to the public at this Google Drive: https://drive.google.com/drive/folders/1Zi9lkHDfwIIuOlfAwOS6iqmkb9Uvtlky?usp=sharing.
People are encouraged to read these documents and send thoughts and comments to the working group chairs or to resilient@watertown-ma.gov. Now is an opportune time for residents to give input to the members of the RWSAG, although there will be ample opportunities to give more feedback as the planning work progresses in the coming months.