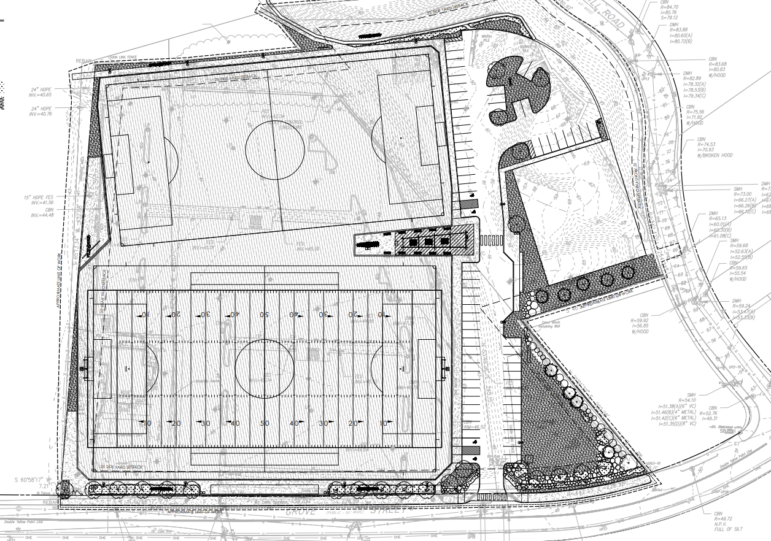 The agreement between the Town of Watertown and Buckingham Browne & Nichols School will be discussed Tuesday at a Special Town Council Meeting.
In November 2020, the Town entered a Memorandum of Understanding with the Cambridge-based private school over land the school plans to put two athletic fields with synthetic turf on Grove Street.
A petition signed by more than 700 people asking the Town to reconsider the agreement was submitted to the Town Council. The residents who signed the petition oppose the use of synthetic turf, and note that the Memorandum of Understanding calls for "open green space," and does not specifically include wording about synthetic turf. See the letter from the petitioners here.
The agreement gives Watertown residents access to the BB&N fields in the evenings and on weekends, and the school would be able to use the fields at Filippello Park in the afternoons, and for a few weeks before the fall and spring sports seasons.
The Planning Board recently approved the project, but the members objected to the project and were told by Town Planning Staff and the Town's attorney that they could not deny it based on the use of synthetic turf.
Also on the agenda, is a referral to Committee on Media and Outreach to start work informing the community about the proposed changes recommended by the Charter Review Committee.
The meeting begins at 6 p.m. and will be held in-person at Town Hall. Zoom and phone participation will also be allowed, and the meeting will be shown on Watertown Cable. See info how to participate and watch below:
The meeting will be televised through WCATV (Watertown Cable Access Television): http://vodwcatv.org/CablecastPublicSite/?channel=3
Public may join the virtual meeting online at: https://watertownma.zoom.us/j/92991331344
Public may join the virtual meeting audio only by phone: 877 853 5257 (Toll Free) or 888 475 4499 (Toll Free) and enter Webinar ID: 929 9133 1344 #
Public may comment through email: vpiccirilli@watertown-ma.gov