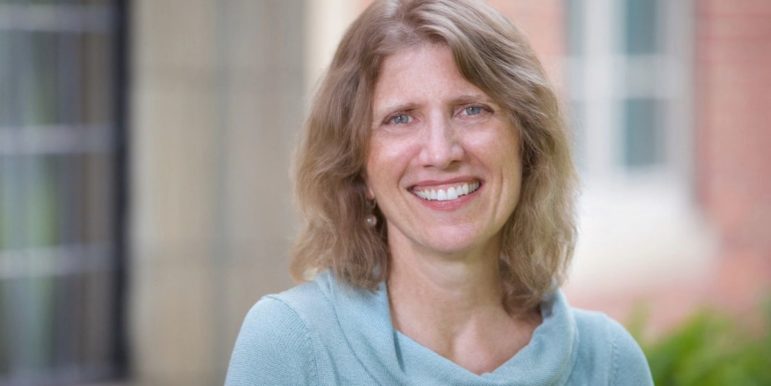 Dear District A Neighbors,
I'm running to serve as Watertown's next District A Town Councilor because I love this town and the East End.
When my husband David and I moved here five years ago to be closer to our kids, we really had no idea that the East End would offer so much: a close-knit community, a vibrant mix of cultural institutions, businesses, and restaurants, as well as beautiful public spaces like the river walk, Filippello Park, and Mount Auburn Cemetery. What a dream!
Watertown is now at a pivotal moment. As you know so well, the incredible pace of development is bringing significant challenges as well as benefits to our community.
The benefits are important: good-paying jobs and increasing tax revenues benefit us all. The jobs let us support our families, and the taxes fund our schools, library, public works, social services, arts and cultural institutions, and so on.
However, the cost of housing (both buying and renting) continues to rise, traffic congestion is getting worse, and there are significant new pressures on the local businesses that make our East End so wonderful.
We need practical, creative leadership to be sure that the new development serves our entire community.
We need to ease the soaring cost of living by adding more affordable housing and expanding programs that help our neighbors so that people in our community aren't priced out, away from their friends, family, and jobs.
We need to make sure that all this new development enriches the quality of life in our neighborhoods by taking residents' needs into account early in the planning phases.
We need to encourage these new companies to be good neighbors who will help make Watertown a stronger and more vibrant, inclusive community.
Good decisions taken now—taken with the long term in mind—will lead to excellent schools, good jobs, a safe community, affordable housing, as well as a sustainable and inclusive community for generations to come. I want to be sure we are taking the best decisions we can in the coming years.
I'm a doer and a collaborator. It's in my DNA. After graduating from Harvard Business School, I spent 35 years in business management and human resources.
In my career, I learned first-hand the importance of taking the long view on issues while remaining pragmatic, working collaboratively, and keeping an open mind as situations evolve. I learned the value of people, and the incredible things we can do when everyone can contribute their ideas and energy.
I want to apply my experience to the issues of development, democratic transparency, and much-needed government modernization. Watertown is about to select a new Town Manager for the first time in three decades. This is an incredible opportunity to bring our government into the 21st Century, and I want to bring my human resources and business expertise to the work.
As a member of the steering committee of Watertown Forward, I learned two important things that I will bring to this role.
First, I had the great privilege to hear firsthand from so many engaged citizens, who have brilliant and exciting ideas to improve this town's government. Too often the voices of our residents are overlooked, but I am excited to hear from many, many more of you, and bring your ideas and priorities to the Town Council.
Second, I heard over and over again that our residents want greater transparency, communication, and accountability from the people in their government. I will do my best to be that person for you, responding to your needs quickly and efficiently.
I pledge to be your champion, to be a fierce advocate for the East End, and to address the issues that you, your family, and your neighbors care most deeply about. To all of my work, I bring my lifelong commitment to the values of community, equity, and sustainability.
I'm asking for your vote when Watertown heads to the polls on Tuesday, November 2, 2021. Find out more about me, our campaign, and how to get involved at nicoleforwatertown.com.
Sincerely,
Nicole Gardner