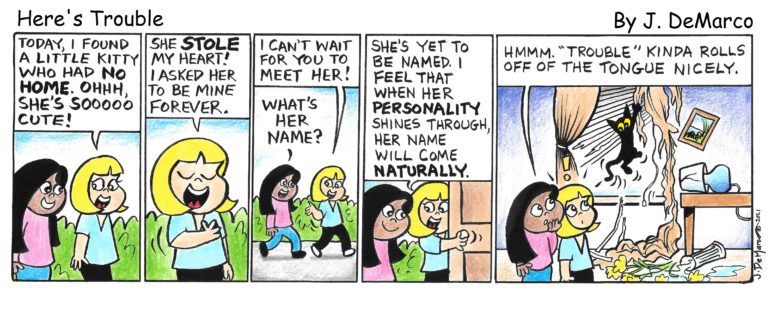 James DeMarco grew up in Watertown and had a love of cartooning. He started drawing Small Saves in 1991, which features another of his loves — hockey. Recently, DeMarco debuted a new comic strip featuring a cat named Trouble.
"The cartoon is about a little kitty named 'Trouble.' The cartoon actually originates from my high school days back in the early '80s," DeMarco said. "I was the artist for our high school newsletter. Along with spot illustrations and caricatures of the teachers, I also put out this comic strip. I hadn't thought about it for decades until I saw my new little kitten, Sedona, tearing apart the window drapes."
Here's Trouble will be features along with Small Saves on Watertown News each week.