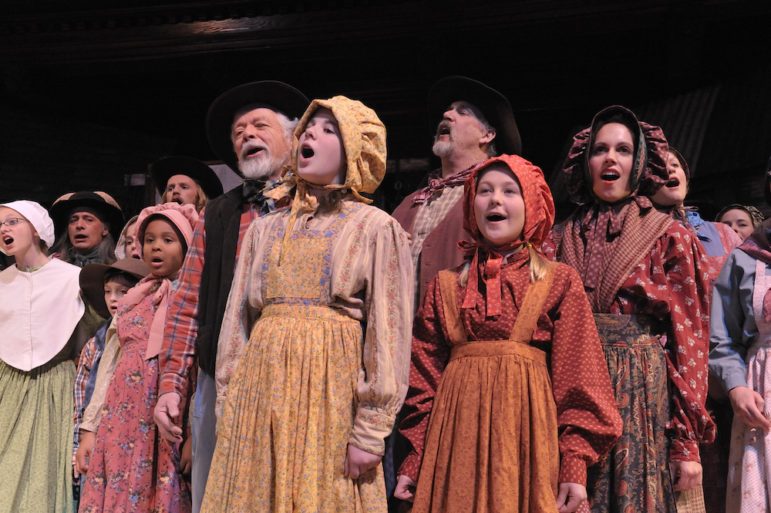 Watertown-based Revels sent out the following announcement:
September Chorus Auditionsannounced asThe Christmas Revelsreturns to Harvard University's Sanders Theatre in Cambridge for its 51stannual Winter Solstice Celebration!
Audition forThe Christmas Revels, one of the region's most popular holiday entertainments!
WHEN:Sunday, September 12 &Monday, September 13, 2021
(4-6 pm children ages 7-12) (7-9:30 pm adults)
WHERE: Belmont-Watertown UMC,80 Mt. Auburn Street, Watertown, MA
(By Appointment Only)
Revels seeks a diverse and talented volunteer chorusof adults and children to join us onstage for15 performancesofThe Christmas Revelsat Harvard University'sSanders Theatrein Cambridge, MA. While Revels uses a number of professional performers in its productions, its volunteer chorus of adults and children are at its core. There is no "standing" Revels production chorus; We audition each cast anew and encourage adults and children of diverse backgrounds to try out for the production.
About the show:
The Christmas Revels: In Celebration of the Winter Solstice(On Sale October 20)
Directed by Patrick Swanson with music direction by George Emlen, this year's holiday celebration takes place in the present day atThe George and Dragon, a 17th– century English pub famous for its annual Christmas party and jazz sessions which were compromised last year, like all celebrations. As they attempt to restart the tradition, a fussy Elizabethan bureaucrat and his entourage suddenly appear, and old and new ways meet, tying the past to the present through a magical blend of music, dance, and story. Performances are set to runDecember 17-29, 2021.
Please Note: Chorus Auditions are by appointment only.Sign up or learn more atwww.revels.org/auditionsor call 617-972-8300 ext. 35.
For more information on all things Revels please visitwww.revels.org.