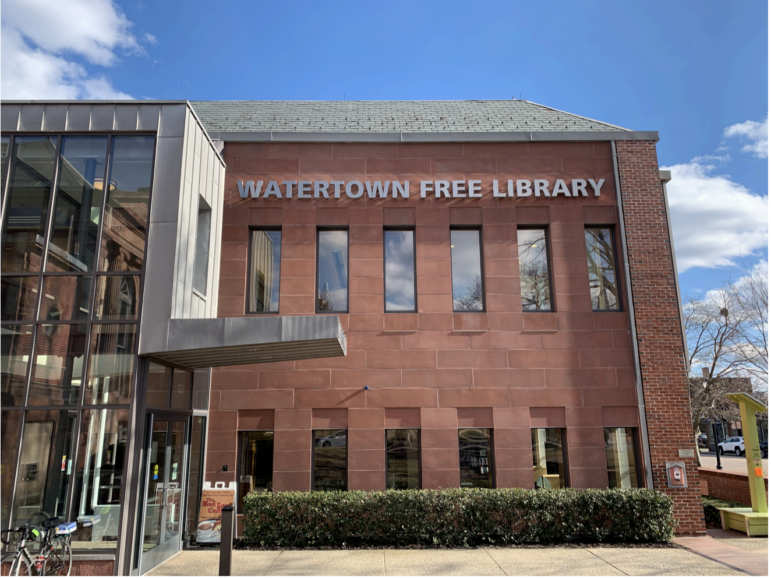 The Watertown Library sent out the following information:
Beginning Monday, August 9, face masks will be required for all people ages two and older inside the Library.
Current Library Hours:
Monday – Thursday: 9 AM – 9 PM
Friday: 9 AM – 7 PM
Saturday: 9 AM – 5 PM
Sunday: 1 PM – 5 PM
You are required to:
Wear a mask while using the children's room, regardless of vaccination status.
Follow CDC and Massachusetts mask and social distancing guidance for unvaccinated people.
Beginning Monday, 8/9/21, masks will be required for all people ages two and older in the Library.
Available Services
Library services have resumed. Library programming will be offered via Zoom and in-person outdoors through the summer. Meeting and study rooms are available for public use.
Curbside Pickup
The Library continues to offer curbside pickup of books and materials. To learn how to place your order, visit watertownlib.org/pickup
Returns, Holds, and Fines
Returns: All drop boxes are open. Items can be returned to the Circulation Desk or to the exterior drop boxes at the Library, Town Hall, Hosmer Elementary, and at the Middle School.
Holds: If you have been notified that you have an item that is ready for you, you can pick it up at the Circulation Desk. Alternatively, you can schedule a time to pick up your materials outside the Library with curbside service.
Fines: The Watertown Free Public Library does not charge late fees on materials with the exception of Inter-Library Loan materials borrowed from non-MLN libraries. This policy applies to Watertown only but may not be the same at other Minuteman Library Network (MLN) libraries. Patrons with materials overdue more than 28 days (or more than 1 day for in-library equipment such as laptops and headphones) must return them or pay for them before they can check out additional materials.
Computers and Laptops
WFPL provides laptops and Wi-Fi internet hot spots for patrons to take home for two weeks at a time. Anyone with a Watertown or Minuteman library card may borrow a laptop or a hot spot. Learn more: watertownlib.org/laptops
We're excited to once again offer access to our public desktop computers inside the Library. Public computer use is limited to two hours per patron, per day. Walk in or sign up for an appointment here: watertownlib.org/computers
Using Library Resources at Home
Don't forget that you can access many free library resources and entertainment platforms from home. Check out the eLibrary highlights below or visit watertownlib.org/elibrary for a full list of our digital offerings.